G&wc for property purchase

Nagaraj G
(Querist) 06 November 2020 This query is : Resolved

I have got judgement from court for the property I'm going to buy. Judgment follows Petition filed by the petitioners under Section 27 and 33 of the Guardians and Wards Act R/w Sec.151 of CPC is hereby allowed. Petitioner No.1 is hereby appointed as guardian of her minor son i.e., petitioner No.3 by name K. K.Sai Karthik Chowdary who is aged about 15 years. The petitioner No.1 is directed to get transfer the property in her name and alienate the property including the share of minor petitioner No.3 and get sale deed in the name of all the petitioners as property shown in the agreement of sale. Is this enough to buy the property of minor

Read more at: https://www.lawyersclubindia.com/experts/modify_message.asp?entry_id=894016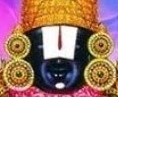 kavksatyanarayana
(Expert) 06 November 2020

You stated that Petitioner No.1 was directed to get the property transferred in her name. Then who will transfer and the property is in whose name? Better to show the judgment copy to a senior advocate of your area for better guidance.

Dr J C Vashista
(Expert) 07 November 2020

Vague and incomplete information can not lead to form an opinion and oblige.
However, what is your locus standi and what is the advise of your lawyer, if you are a party ?

Nagaraj G
(Querist) 07 November 2020

1.property owner has dead and left wife, daughter and son is minor.
2. Above three owners of the property now they are selling to me
3. For minor they above stated order.
Above are the facts of the case
Kindly advise the same


Rajendra K Goyal
(Expert) 07 November 2020

There should be clear orders from the court to sell the property / share of minor to third party.

P. Venu
(Expert) 08 November 2020

Yes, it appears that the court order is misconceived.

Even otherwise, the guardian can alienate the minor's property. It is only that the minor can repudiate the transaction within three years of his attaining majority.
---