Framing issues in appeal

Querist : Anonymous (Querist) 13 November 2021 This query is : Open

Is it legal to ask to raise a new issue in the appeal stage?

Advocate Bhartesh goyal
(Expert) 13 November 2021

Appellate court u/order 41 rule 25 of cpc has power to frame additional issue when finds that where the court from whose decree the appeal is preferred has omitted to frame any issue,

P. Venu
(Expert) 13 November 2021

You have not posted the material facts.

K Rajasekharan
(Expert) 13 November 2021

Issues are of two kinds: questions of fact and questions of law.

Questions of fact, if not framed by the trial court, can be framed at the appellate stage as well.
Second Appeal is exclusively for questions of law where questions fact cannot be raised.

But if it is a question of fact that can even be raised at the stage of Special Leave Petition (SLP) as well.

Early this year the Supreme Court (SC) upheld that a pure question of law can be examined at any stage even before the SC if the foundation of the fact has already been laid. An easy to read summary of this judgement is there at https://lawwatch.in/question-of-law-can-be-brought-before-sc-at-any-stage/



Dr J C Vashista
(Expert) 14 November 2021

Well explained and advised by experts, I agree.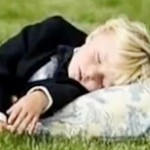 N.K.Assumi
(Expert) 14 November 2021

The word "Issue" has no techncal sense in India, nd it simply means point or points in question emenating out of pleadings which one party affirm and the other denies.

K Rajasekharan
(Expert) 14 November 2021

The "issue" is a crucial legal term, predominantly used in civil law and described in civil procedure code. It is the fulcrum on which the disputes revolve around in a case.

It is the duty of the court to finalize issues in a case. The counsel can suggest draft. If the issues framed in a case are improper the judgement or decree will be faulty.

A write up describing these matters is available at https://lawwatch.in/framing-of-issues-in-a-civil-suit/

---