fir lodged and 138 complaint also filed in court

aditya NEWAR
(Querist) 21 May 2011 This query is : Resolved

One firm in punjab has issued cheque against good recieved and the firm has closed the account and the cheques were returned statting account closed

i have first lodged an f i r against the accused and after that also lodged 138 against the accused, now the police is asking for original cheques which i have also promised in f i r that i will give to the police , but the original cheque have been given to the court for 138
now the police is not taking any action and is saying you cannot launch 420 f i r and then 138 , they are asking me to drop 138 and get the original cheques from court

please advise and help at avnewar@yahoo.com
aditya
09463999744

Advocate. Arunagiri
(Expert) 21 May 2011

I suggest you to drop the police case and proceed with the 138 case.

M/s. Y-not legal services
(Expert) 21 May 2011

Yes. Am agree with my senior mr.arunagiri. You please drop your police case and proceed your case under negotiable instruments act.

Guest (Expert) 22 May 2011

I doubt if you can win NI 138 case also, as NI 138 applies to the cheque dishonour case on account of shortage of funds only, not on account of closure of accounts.

jayeshmankodi
(Expert) 22 May 2011

you should proceed for case under NI 138.as what i feel.
jayesh mankodi-advocate-jamnagar

Mohd Musabbir Ansari
(Expert) 22 May 2011

Mr. Aditya

Offence under section 420 Cr.P.C. is cognizable in nature. Police is bound to register F.I.R. first, it will investigate matter. You may handover to the Police certified copy of whole complaint under section 138 NI Act.

It is settled law that proceedings under 420 Cr.P.C. and 138 NI Act is maintainable at the same time.

ANIL AGARWAL
(Expert) 23 May 2011

138 and 420 are two difference proceedungs. 420 is cognisable and 138 is non-cognisable. Once police has registered FIR, they have to proceed with the matter upto a logical end. They cannot insist to drop one case. If case of cheating is made out, FIR has to proceed. File all your original documents in 138 proceedings and certified copies be given in 420 case.

Vinod Singh Tomar
(Expert) 23 May 2011

You can file a case U/S/420,406 of I P C duly supported with certified copies of case U/S 138 and other documents including copy of F.I.R. in your hands separately if police is not taking any action and/ or in the alternative, press for order by the court U/S/156(3) of Cr. P.C. if you do not wish

Guest (Expert) 23 May 2011

I ndorse the action plan suggested by S/Shri Ansari, Anil Agarwal and Vinod Singh Tomar.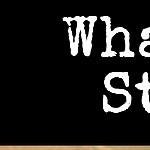 bhagwant
(Expert) 23 May 2011

Offence u/s.420 is criminal and cognizable in nature,
Proceeding u/s.138 NI Act is quasi criminal and civil in nature,
Offence u/s.420 is Warrant case, and 138 is summons case.
After registration of FIR u/s.154 Cr.P.C. police has to take cognizance for offence u/s.420, police are not at all concerned with what quasi civil remedy you avails.
They need to proceed for investigation and collect evidence, and lastly submitte chargesheet/final report u/s.173 Cr.P.C.
It is the agrived party to take objection, and prefer for quashing of FIR u/s.482, if they think the you have availed wrong procedure.
So far is your original documents are concerned, they are part of investigation for police to file final report u/s.173 Cr.P.C., which may be fulfilled by certified copies and your supplimentary statment u/s.162 Cr.P.C., to the Investigating Officer.
Whether simultanous procedings u/s.420 and 138 can be filed, is matter of different court judgments and timely legal provisions.
Rest is part of Merit, which will be decided by Hon'ble Court.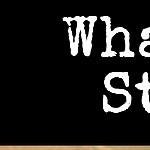 bhagwant
(Expert) 24 May 2011

Bench: M Katju, G S Misra
IN THE SUPREME COURT OF INDIA
CRIMINAL APPELLATE JURISDICTION
CRIMINAL APPEAL NO. 1160 OF 2006
Kolla Veera Raghav Rao ..Appellant versus
Gorantla Venkateswara Rao & Anr. ..Respondents O R D E R
Heard learned counsel for the parties. This Appeal has been filed against the impugned judgment and order
dated 07th October, 2005 passed by the High Court of Andhra Pradesh in Criminal Appeal No. 1581 of 1999
and Criminal Revision Case No. 312 of 1999. The facts have been set out in the impugned judgment and
hence we are not repeating the same here except wherever necessary.
Learned counsel for the appellant submitted that the appellant was already convicted under Section 138 of the
Negotiable Instruments Act, 1881 and hence he could not be again tried or punished on the same facts under
Section 420 or any other provision of IPC or any other statute. We find force in this submission.
It may be noticed that there is a difference between the language used in Article 20(2) of the Constitution of
India and Section 300(1) of Cr.P.C.. Article 20(2) states: "no person shall be prosecuted and punished for the
same offence more than once." CRIMINAL APPEAL NO. 1160 OF 2006
-2-
On the other hand, Section 300(1) of Cr.P.C. States: "300. Person once convicted or acquitted not to be tried
for same office__
(1) A person who has once been tried by a Court of competent jurisdiction for an offence and convicted or
acquitted of such offence shall, while such conviction or acquittal remains in force, not be liable to be tried
again for the same offence, nor on the same facts for any other offence for which a different charge from the
one made against him might have been made under sub- section (1) of section 221 or for which he might have
been convicted under sub-section (2) thereof."
Thus, it can be seen that Section 300(1) of Cr.P.C. is wider than Article 20(2) of the Constitution. While,
Article 20(2) of the Constitution only states that 'no one can be prosecuted and punished for the same offence
more than once', Section 300(1) of Cr.P.C. states that no one can be tried and convicted for the same offence
or even for a different offence but on the same facts. In the present case, although the offences are different
but the facts are the same. Hence, Section 300(1) of Cr.P.C. applies. Consequently, the prosecution under
Section 420, IPC was barred by Section 300(1) of Cr.P.C. The Appeal is allowed and the impugned judgment
of the High Court is set aside.
...........................J.
[MARKANDEY KATJU]
NEW DELHI; ...........................J. FEBRUARY 01, 2011 [GYAN SUDHA MISRA]
Kolla Veera Raghav Rao vs Gorantla Venkateswara Rao And ... on 1 February, 2011
---
You need to be the querist or approved LAWyersclub expert to take part in this query .