False accusations for divorce decree

Querist : Anonymous (Querist) 15 November 2022 This query is : Resolved

I have regarding a dear friend who is a MBBS. He wants to get divorce as has been staying separately from his wife since more than 6 years. Wife party has been trying to put false allegations as mental torture (not physical) due to which she could not finish Master course. She doesn't react to his messages so mutual divorce appears difficult. Her family says, she is jobless with her bachelor dental degree .

Our queries are

1) Shall he reply to family court divorce decree summon ? Is it really worth ?
2) Since she is dentist and father is rich person. Still can she demand alimony? How to handle it best.
3) It will be difficult to travel to family court city as it's thousands of kms far away.
4) How to keep the expense to the minimum?

Bahoot bahoot dhanyawad 🙏🏻🙏🏻🙏🏻🙏🏻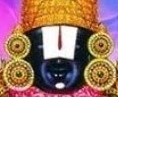 kavksatyanarayana
(Expert) 15 November 2022

Did she file a divorce case, if so when and where? It is the minimum duty of a husband to maintain the wife and hence he is liable to pay alimony if she is a dependent to you and an un-employee. He can give vakalat to his lawyer or he can give authorization to his near & dear to attend the court frequently on behalf of him.

Dr J C Vashista
(Expert) 16 November 2022

Question-wise answer is
Q 1) Shall he reply to family court divorce decree summon ? Is it really worth ?
Ans. What is the doctor (your friend) doing for the last 6 years, who has stopped him from filing case for divorce ?

Q 2) Since she is dentist and father is rich person. Still can she demand alimony? How to handle it best.
Ans: Yes, she is entitled for alimony. However, wait and watch for her reaction.

Q 3) It will be difficult to travel to family court city as it's thousands of kms far away.
Ans: Let him file the petition in jurisdictional court as advised by his (your friend) counsel.

Q 4) How to keep the expense to the minimum?
Ans: Same as at Q 2 above.
However, it is not your personal case, as stated by you, why are you poking your nose in other's affairs ?


Advocate Bhartesh goyal
(Expert) 16 November 2022

( 1 ) Yes, husband should submit reply else it will be deemed that wife's allegations/statement are true and correct.
( 2 ) yes, it's her right to claim alimony/maintenance irrespective of the fact that her father is rich.
( 3 ) If husband does not contest the divorce petition due to reason of travel long distance then he should be ready to face the consequences of decision.
( 4 ) Through settlement/compromise.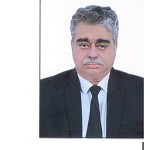 Sudhir Kumar, Advocate
(Expert) 13 December 2022

you have no where stated whether allegations against your friend are true/false.

Based on given facts above views are well established
---