Eviction notice to flat onwer

m vinodh kumar
(Querist) 07 November 2013 This query is : Resolved

I am living in a apartment with 32 flats. There was one secretary holding position for last 7 years. There is no formal association functioning since 7 years expect registration document. Due to his erratic behaviour all the owners revolted against him and called for election and a formal body was formed. He went to court and filed case against the association that the election is illegal. The new association has filed the counter. But his behaviour is very odd and inconvenient to the residents. No body is in favour and he is living in isolation and frequently sending legal notices for every thing. The association told him to vacate his flat if he has problem with the residents. He mentioned that he is the owner and nobody has right to evict him. Kindly advise in this matter. Regards Vinodh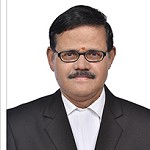 BAALASUBRAMANNYAMM
(Expert) 07 November 2013

As he is the "Owner" of a flat, no body is having right to vacate. But the Association can take a legal action against him, by filing a criminal case for his mis-behaviour or creation of nuisance what ever it may. The filing of a criminal case will be solved your problem, but no civil action is solving.

m vinodh kumar
(Querist) 07 November 2013

Thanks you sir for the reply. We went to police station so many times but as he works for a media house, they did not accept the case. But indicated to go through court. Should we file direct case for eviction in the court? regards Vinodh

ajay sethi
(Expert) 07 November 2013

you have no case for eviction against the owner of flat .

m vinodh kumar
(Querist) 07 November 2013

Sir, but how to eradicate his nuisance in the apartment. He is living in isolation and as a media person he is threating police action that we attacked his wife and kids. He can influence the police for filing the case. We are job going people and cannot afford his non sense. REgards Vinodh

Rajat Bindal 09917149977
(Expert) 07 November 2013

No eviction proceeding can be filed against him as he is absolute owner. However, you can file a complaint case in criminal court directly.

Raj Kumar Makkad
(Expert) 07 November 2013

You need to file a civil suit for injunction. Police shall do nothing in this matter as this is not a criminal issue.

Hemant Agarwal
(Expert) 18 September 2014

Alternate Solution:
1. Instead of evicting the said person, it is better to sell & move self out of the said apartment building. IF anybody is sending legal notices, THEN the association is bound to reply back satisfactorily.

2. In a ownership flat, it is next to impossible to lawfully evict any owner, for any reason. The Association CANNOT tell /order any flat-owner to vacate, since the association officer bearers will become liable for criminal action.


Keep Smiling .... Hemant Agarwal
READ ARTICLES ON: http://hemantagarwal21.blogspot.in/?view=sidebar
---
You need to be the querist or approved LAWyersclub expert to take part in this query .