Divorce Case before Civil Judge [S.D] ?

Kumar Krishan Agarwal Advocate
(Querist) 27 December 2010 This query is : Resolved

My Learned Friends,

I had seen that in Punjab the divorce case is filed before District Judge but here In my City "Muzaffarnagar under Uttar Pardesh" Divorce Case is filed before Civil judge [ Senior Division] because local lawyer of my city told me.

My Queries are:-

1. It is right to file a case before Civil Judge [S.D] as the Def. of "District Court" is mentioned in Sec 3(b) of Hindu Marriage Act.

2. In your state where you file the divorce case that is before District Judge Or Civil Judge [S.D] ?



Guest (Expert) 27 December 2010

This is a simple procedural and jurisdictional aspect. In Chennai, we have Family Courts, where the Matrimonial disputes are exclusively dealt with. The Judges are of District Judges Cadre. You may find out with your local lawyers especially dealing with family disputes in your city/town. They will properly guide you on this.

Devajyoti Barman
(Expert) 27 December 2010

Yes unless the civil judge (sr div) is authorised by any state act, such case could not be taken up by it.You better check this up by any local advocate.

Adv ramesh chheda
(Expert) 27 December 2010

sir, as far as mater is concerned related to hindu marriage in that case, senior div is having power but in case related to special marriage act, divorce pet needs to b filed before dist court. i know this well as i have faced ts problem. to know the jurisdiction one has to find out whether court of SD has been declare as dcrt by notification because act needs that state govt should have assigned powers to SD court.But u can check rules and also can find out from REgistrar of court as about jurisdiction or may dir find out from judge in his chamber.

Gulshan Tanwar
(Expert) 28 December 2010

Simple thing is that go to enquiry window they will let you know accurately.

SANJAY GUPTA
(Expert) 28 December 2010

yes unless SD authorised by the State Govt. with such powers cant take the matter, so consult local lawyer to make it clear.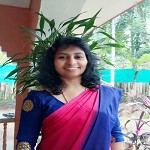 Adv.Shine Thomas
(Expert) 28 December 2010

In Kerala,Divorce case is usully filed before the Family Court according to the Family Court's Act 1984.The Act has not been brought in to force in all the States so far.In such places it shall be filed before the Dist. Court.

s.subramanian
(Expert) 28 December 2010

The Hindu marriage Act confers jurisdiction only on Principal civil court of original jurisdiction which means the District Court. But in some states the Subordinate Judges (Civil Judges,Senior Division) have been notified to entertain and try matrimonial cases. In tamilnadu in places where there are no family courts,the sub courts have jurisdiction to try such cases. In the same manner it differs from state to state as per the arrangement made by the concerned state government by due notification as contemplated under law.

Kirti Kar Tripathi
(Expert) 28 December 2010

I agree with Mr. Subramanian. In U.P., where the Family Courts are not constituted. The Civil Judge, Senior Division is notified as competent court for this purpose.

Satyendra Kumar Pandey
(Expert) 29 December 2010

I agreed with the view of Learned experts, in some district the matrimonial cases are instituted in the curt of Civil Judge (SD) where matrimonial courts are not constituted but where they are present the case is instituted in that particular court only. In Varanasi such cases are presented in family court but in nearby district Jaunpur it is instituted in Civil Judge (SD), In absence of family court Judge of Small Cause Court has jurisdiction to here such suit and in his absence Civil Judge SD has jurisdiction to here the suit and the case is instituted in his court. SO don't be afraid with this.

valentine thakkar
(Expert) 29 December 2010

In Vadodara, Gujarat, till the time Family Court estblished, the divorce cases were admitted in the DJ's Court and then they were sent to SD Judge atuhorised to deal with such cases. However, now Family Court deals with divorce cases. The Act says where the Family Court is established no other court has the jurisdiction to conduct the family matters.

valentine

Suresh Gupta
(Expert) 30 December 2010

I agree with Mr. Chedda, Mr. Subramanian and Mr. Pandey.
---
You need to be the querist or approved LAWyersclub expert to take part in this query .