Difference

raunaquesinghpthakur
(Querist) 24 January 2015 This query is : Resolved

What is the difference between "Power of Attorney" AND "Limited Power of Attorney"; especially when dematerialised shares and stocks are transferred into Trading Account!?!?

Pranaam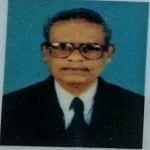 Isaac Gabriel
(Expert) 25 January 2015

The POA could be restricted only for the encashment of the matured share amount from the company,which is called limited POA.

raunaquesinghpthakur
(Querist) 26 January 2015

I have shares stocks and bonds with a broker in a demat form. I want to sell them off. For this the broker asked to fulfill the formalities to convert into Trading Account. The only hitch is, I am not convinced signing any documents because along with various forms; the broker also gave a document called Power of Attorney and not Limited Power of Attorney.

Should I sign these documents and even the POA given by the broker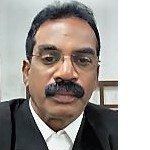 T. Kalaiselvan, Advocate
(Expert) 27 January 2015

You may read all the papers properly, clarify from the broker the need for signing those document and if you feel justified and reasonable then sign them or you may refuse to sign them. In my opinion, if you do not want to continue to hold the shares any more and want to to dispose them permanently, you do not have to execute the power of attorney deed to the broker.

Anirudh
(Expert) 27 January 2015

Dear Raunaquesinghpthakur,

Please indicate whether so far you have only been buying shares/bonds and never sold?

Are you trying to sell your shares/bonds for the first time from the demat account?



Guest (Expert) 27 January 2015

Well Advised By Experts Mr.Isaac Gabriel and Mr.T.Kalaiselvan

raunaquesinghpthakur
(Querist) 28 January 2015

Please be tolerant with the curious case of Raunaque Singh Thakur

Thanks Lawyers Club

Pranaam

malipeddi jaggarao
(Expert) 02 February 2015

What do you mean by asking to be tolerant?

prabhakar singh
(Expert) 02 February 2015

Is it so that you had these shares in physical form and got them dematerlized by opening a demat account with depository through this broker but did not open any trading account at then?

All brokers are participants of their depository.A trading a/c is needed with broker to trade shares,that is to say ,for buying or sale.
Broker.s now a days insist for a POA as now
settlement period with clearing house of respective exchange is T+1,then a selling broker is under obligation to handover delver just next day of the transaction executed.That delivery is possible only when your personally signed slip of delivery is in possession of your broker in advance or you manage it to reach him next morning.When he has POA he signs the delivery slip on his own on your behalf.

If you are not to continue in market then you can ask your broker to sign delivery slip which he shall provide to you.

Though format of their POA is very generous and signing them means they can even pledge those shares which they often do to honor payments due to them to clearing houses as their clients with goodwill get buy orders executed and pay two or even on 5th day while broker has to pay just next day but this all they do in their business interest and for that reason they keep client's shares in pool as they can not withdraw shares from depository unless a sale takes place..
As no cash is now transacted in the market,brokers are to pay in your bank account submitted with depository,hence you should not worry even you decide to sign his format of POA.

raunaquesinghpthakur
(Querist) 03 February 2015

Thanks a lot Shri Prabhakar Singh.
Do accept my Pranaam

May God Bless You Mr. Malipeddi Jaggarao. Prabhu aapko sadbudhhi aur humein vivek dein


---
You need to be the querist or approved LAWyersclub expert to take part in this query .