Developer not handing over flats s to legal heirs

Querist : Anonymous (Querist) 08 October 2022 This query is : Resolved

We 4 legal heirs of deceased father decided to develope their residential property by single registered agreement in 2009.
As per agreement 4 flats were to be allotted to legal heir but no individual agreement is made till date.
Building completed in 2018 with total 12 flats but no BCC or OC has been issued to building and building is unoccupied till date.
4 legal heirs realised through search report in December 2021that developer has sold all 12 flats including our 4 flats and has registered their documents.
4 Legal heirs filed FIR in EOW Mumbai in May 2022 which has been registered by EOW u/ s409/420/34 of IPC but no arrest has been made so far
What is our remedy left to get back our 4 flats?
Can 4 legal heirs also file complaint to ED Mumbai under money laundering Act against developer?
Can 4 legal heirs rescind the contract and make application to HC to seal the whole building as 6 years rent is also not paid by developer and our 4 flats are sold without our knowledge?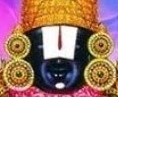 kavksatyanarayana
(Expert) 08 October 2022

I think that the Economic Offences Wing (EOW) or Director of Enforcement (ED) is not competent in the case. And I think the 4 legal heirs may complain before the RERA and file a case against the builder in Consumer Forum by consulting a local advocate.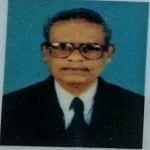 Isaac Gabriel
(Expert) 08 October 2022

Consumers commission is.the right choice where speedy redressal is possible

Querist : Anonymous (Querist) 10 October 2022

we are not consumer but landlords and in 2009 there was no rera
do we come under consumer forum and how?

Sourav Das
(Expert) 10 October 2022

This not a case of money laundering, but a cheating case. You correctly register FIR.
Now, file suit for specific performance.

P. Venu
(Expert) 10 October 2022

Yes, you may file a suit for specific performance as well.
---