Marking of documents at the time of cross examination

Vasudevan
(Querist) 28 August 2022 This query is : Resolved

Respected Learned Experts, In a civil case of Rent control original petition, I had made my deposition and marked my documents. Now the case is posted for cross examination by the defendant. I had some additional documents now which will be useful for my petition. Can I mark the same at the time of cross examination, if relevant question is posed to me by the Respondent? As I am appearing as Party in person, I request for your valuable guidance.
Thanks in anticipation.

Advocate Bhartesh goyal
(Expert) 29 August 2022

No, you can't exhibit your documents at the time of cross examination , if the documents are relevant and essential for decision of case than file documents with application and seek permission from court to take them on record and then you can exhibit.

Vasudevan
(Querist) 30 August 2022

Much obliged by the reply of Learned Expert Shri Bhartesh goyal. Thank you very much.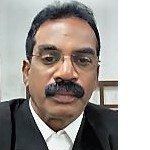 T. Kalaiselvan, Advocate
(Expert) 30 August 2022

If the documents were neither filed along with the original petition nor at the time of adducing chief evidence, but if you feel that these documents are essential to prove your case, in that case you cannot just like that file the additional documents before court. You may have to file In order to file additional documents at this stage, you have to file an application under Order 7 rule 14 (3) read with section 151 of the CPC to receive additional documents for the reasons you may rely upon thereon.
You can get those documents marked only after the court has permitted you to do so after hearing both the sides arguments for and agaisnt the proposed documents.

Vasudevan
(Querist) 30 August 2022

Much obliged by the well detailed reply from the Learned Expert Shri T. Kalaiselvan. My utmost respectful thanks for your kind guidance. Once again thank you very nuch sir.

Dr J C Vashista
(Expert) 02 September 2022

I agree with above experts, move application u/o VII Rule 14 CPC after cross-examination of current witness but not during the cross-examination.

Vasudevan
(Querist) 04 September 2022

Much obliged by the response of the Learned Expert Shri Dr. J C Vashista. Once again thank you very much Sir.


---