13 years search required for home/lap loan

KOLA VIJAY KUMAR RAO
(Querist) 10 February 2021 This query is : Resolved

Dear Sir's

Please confirm why 13 or 30 years search required for subject products loans of why legally required .

K vijay rao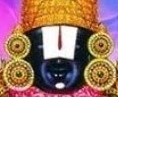 kavksatyanarayana
(Expert) 10 February 2021

The term Encumbrance means charges/liabilities created on a property that is held as a security or collateral against a loan or mortgage as the case may be. An EC consists of all the registered transactions done on the property during the period for which the EC is sought. Simply put, it is a certificate sought for a particular period evidencing the property purchase/sale, the presence of any transaction or mortgage.an Encumbrance Certificate will assure you that the property you wish to buy is free from such financial or legal liability. If you notice a charge on the EC, it is important to rectify it before you make the purchase. It will also help you find out if there are any existing owners who can legally claim the property. And if a person plans to avail a loan to buy a property, an EC is one of the documents you will be required to submit to your lender.

Dr J C Vashista
(Expert) 12 February 2021

Very well opined and advised by expert Mr. Kavksatyanaryana, I agree and appreciate.
To add to it EC is required for a minimum period of 12 years and above to ascertain and verify any transaction and/or adverse possession claimed by anyone.
---