Withdrawal of fee.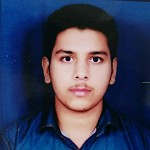 Deepanshu Bhardwaj
(Querist) 07 February 2020 This query is : Resolved

Hello, My name is Deepanshu Bhardwaj. I have taken admission in Galgotias University on 17/July/2019 with deposition of 20,000 Rs. but cancelled my application on 31/July/2019 due to some personal reasons. Initially, they started to give dates which are nearby but after that they almost denied. I've met Chancellor, HOD, Dean and almost every official in Accounts Department but nothing could be done. Also, I have...
- A fee Receipt
- A Withdrawal Form (Signed by Accounts Department)
- A Written Application to CFO (Chief Financial Officer)
- A Sound Record of Chancellor in which He is saying " I am the Officer who will sign the forms to generate your Cheque, currently I do not have Cheque Book to give you a "

I wasted my a lot of time in waiting many & many hours outside. I come from one side of 55 KM's. to know about progress in my application and even they do not talk. If I insists them to do then they started to give dates like " Come next month, come next to next monday/wednesday/friday " etc are their favorite slogans to delay any conversation. Whatever is date or day they just fix NEXT TO NEXT in them.

Also, I messaged personally to Mr. Dhruv Galgotia (CEO) on Instagram, Commented on his You tube Videos and don't know how many times I mailed..

PS : I would like to say that there is not any rule and regulation mention in prospectus in which they can deny to refund. Even I have withdrawal form given by them. I had posted this query just because they have no right to keep my money on behalf on their terms & conditions.

Raj Kumar Makkad
(Expert) 07 February 2020

This is your repeated query whereas earlier has already been replied.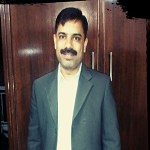 Advocate Suneel Moudgil
(Expert) 08 February 2020

1. send them a legal notice through an advocate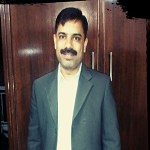 Advocate Suneel Moudgil
(Expert) 08 February 2020

1. send them a legal notice through an advocate to make payment of the outstanding amount along with the interest

Raj Kumar Makkad
(Expert) 08 February 2020

If legal notice has already been served through your lawyer then it shall be better to wait for the outcome of the notice and then follow further guidelines of your lawyer.

Dr J C Vashista
(Expert) 09 February 2020

Repeated story.
It is absurd to repeat same story time and again.
If you are not satisfied with obligation of experts, which is FREE OF COST on this platform, it is advisable to consult and engage a local prudent lawyer for appreciation of facts/ documents, professional guidance and necessary proceeding.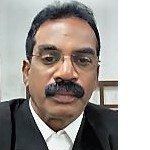 T. Kalaiselvan, Advocate
(Expert) 20 February 2020

The emails or any other informal contacts on this may not yield the desired result.
The authorities may not lend their ears to your pathetic appeals.
You may have to resort to legal process by issuing them a legal notice to the university chancellor demanding the amount held in their deposit and you can attach the photocopy of the duly signed withdrawal form of the university staff to prove the same as documentary evidence in your demand notice.
You consult a local advocate and issue the legal demand notice by registered post immediately
---