Declaration and permanent injunction

Querist : Anonymous (Querist) 12 December 2019 This query is : Resolved

Plaintiff decreed law full co-sharer and granted permanent injunction restraining defendant.
Decree date 22/01/2006 but plaintiff till date not execute the decree, scheduled land under possession in defendant (purchased land) 1995 to till date. And decree holders are dies 2008.
All revenue documents in name of defendant.
Any limitation period for execution of decree. SHIRISH PAWAR, 7738990900
(Expert) 14 December 2019

Dear Sir,
The should have executed the injunction decree with in 12 years. Anyway consult with local advocate who may help you out.
Regards,


Querist : Anonymous (Querist) 14 December 2019

Dear shirish sir
This decree against to defendant
( he is my father ). next what can i do pls advice.
Possession and All revenue documents in my father's name.


Raj Kumar Makkad
(Expert) 14 December 2019

You have not mentioned your relationship either with plaintiff or with the defendant (though have told that defendant is your father but this short information is not proper) without which no expert can help you .

Querist : Anonymous (Querist) 15 December 2019

Plaintiffs and defendant strangers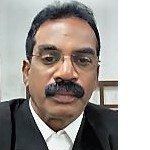 T. Kalaiselvan, Advocate
(Expert) 30 December 2019

The limitation to file an execution petition to execute the decree is twelve years from the date of decree.
If the decree holder has not executed the decree till date then it may be bared by limitation by now.
However if the legal heirs are taking up this matter with a petition and affidavit stating that they were not aware of this case at all then the court may consider their application
---