Is it illegal to feed stray monkeys in apartment

RKP
(Querist) 25 January 2019 This query is : Resolved

Our apartment was constructed on a land which was a farm earlier and had lots of stray monkeys in the farm.
Now in place of farm stands our apartment.
But the monkeys have not left the place and they keep visiting various flats for food and many of the residents feed them some food.

Recently our apartment association created a rule to ban feeding monkeys in apartment premises citing some "Wild Life Conservator, GOK" saying that as per this "Wild Life Conservator, GOK" no one is supposed to feed monkeys as they are wild animal even though they may be residing in residential area.
It will be helpful if you can provide any such link related to Wild Life Conservator, GOK banning monkey feeding in apartments.

Is there any such legal rule of "Wild Life Conservator, GOK" to ban feeding of monkeys in apartment premises?
As per IPC is it illegal for residents to feed monkeys visiting their flats?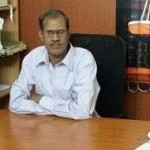 KISHAN DUTT RETD JUDGE
(Expert) 26 January 2019

Dear Sir,
It is commonsense that no citizen is authorized and to feed monkeys in residential areas since they comes under the defamation of wild animal. Whereas dogs are considered as domestic animals and sometimes considered as pets provided there are not dangerous to human beings and controlled by respective owners. On this principal you can lodge complaint with police against the people who are feeding monkeys in residential apartments.

Please mark "LIKE" if satisfied by my answer.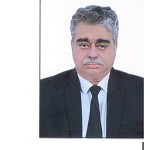 Sudhir Kumar, Advocate
(Expert) 26 January 2019

In Delhi there are specific High Court Directions against this.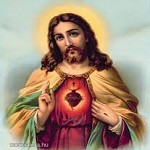 Martin S.
(Expert) 26 January 2019

The matter can be decided in court of Smt. Maneka Gandhi. You should have approached her directly through email and explained this than putting it here. She would have sorted this out, irrespective of other hiccups.

A. A. JOSE
(Expert) 26 January 2019

If anyone really wants to feed any animals the easiest and safest excuse of religious custom or belief is readily available in our country and one may not worry about any law also!

Guest (Expert) 27 January 2019

Feeding monkeys appeases the Sun. It would be better if you feed them with wheat or Gur (jaggery )

Guest (Expert) 27 January 2019

These days we are only encroaching the places of animals and birds and they should not be blamed.

Guest (Expert) 27 January 2019

It would be better to seek the help of Blue Cross or Forest department to keep those animals in a better place or to leave them in forest.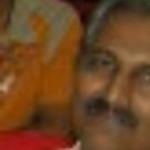 Bhaskaran Advocate
(Expert) 28 January 2019

You are feeding Lord Hanuman, so why worry, no law can prevent you. But monkeys are mischievous, by attracting them to your locality you are playing mischievous to your neighbours and next door dwellers. So stop doing mischievous. Sec 125 of IPC deals with mischief. Accept your association rules.
---
You need to be the querist or approved LAWyersclub expert to take part in this query .