Sale of share in propery

munshilal
(Querist) 30 December 2018 This query is : Resolved

I have recently signed a MoU unregistered in respect of equal share in the undivided family property till date-..
-But now i want to sell my share -
-Query -is only on the basis of the MoU---
can i sell my share.to a out sider ? NOTE i have no other Legal document besides the MoU.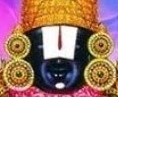 kavksatyanarayana
(Expert) 30 December 2018

You have undivided equal share in the property. Are you Hindu? How did you get that equal share? is the property joint owner's property or ancestral? Have you any document for the property.

munshilal
(Querist) 31 December 2018

Mr.Kavksatyanarayana
thanks for the reply-
coming to your questions--how did i get equal share of property--simple my father died with out writing a WILL-- .-hence my mother and two brothers i divided the property- by the virtue of the MoU--.further i must mention .--i have no other document than this MoU. a reply is would be very much appreciated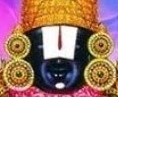 kavksatyanarayana
(Expert) 31 December 2018

As the property is self acquired property and without making any will/gift he died. so your mother, yourself and your brother have equal rights (1/3rd share each) on the property. so get a partition deed among you or your mother may relinquish her rights over the property to you and your brother. then you and your brother divide the property in equal shares.

munshilal
(Querist) 31 December 2018

attention Mr kavksatya--
after reading your reply my query has not been answered ? when there is document like MoU OF FAMILY SETTLEMENT pertaining to the undivided property . --can one sell his share as per the MoU --WHAT IS THE NEED OF PARTITION DEED--KINDLY EXPLAIN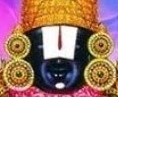 kavksatyanarayana
(Expert) 31 December 2018

contact me via phone.

Dr J C Vashista
(Expert) 01 January 2019

Unregistered family settlement (MoU) has no legal value, it do not confer title (ownership) on any one of you.
The property left intestate by deceased shall devolve equally amongst his LRs, without giving any weightage to said family settlement (MoU).

munshilal
(Querist) 01 January 2019

attention Mr.Kavksatya.
seasons greetings--this is just to remind you that in our country we have Open courts & this forum too .---
What is the great secret -you have to convey via phone??
regards

munshilal
(Querist) 01 January 2019

Dr.J.C.Vasihta (expert)
Greetings
--point understood , further in doubt i have a query--its is well settle ted that the property devolve equally--now one of the share holder wants to sell his share as its now considered self acquired property,
what is the procedure to sell his share?


krishna mohan
(Expert) 02 January 2019

MoU has no legal backing empowering you to sell as legally you are not the owner of the property. Hence MoU contents to be transalted in the family settlement deed and registered. Then you can sell. You can attempt to carry out change in Property Records like Property Tax, EB etc., name based on MoU to check the legal validity of MoU.
---
You need to be the querist or approved LAWyersclub expert to take part in this query .