Immovable property in joint account

Antony
(Querist) 02 September 2018 This query is : Resolved

The immovable property in Bangalore is in joint account of myself and spouse and my spouse passed away recently. The spouse has left a will bequeathing all items including the immovable property to me as we have no issues. To mutate the property in my sole name what should I do? Is Probate of will required?

Kumar Doab
(Expert) 02 September 2018


Which personal law applies in your case?
Are you all Hindu?
Confirm!


Kumar Doab
(Expert) 02 September 2018

Succession opens on date of death ; by inheritance or by testamentary succession ( by valid WILL).
IT is mandatory to probate the WILL in the areas of Bombay, Calcutta, and Madras.
IT is not mandatory to probate the WILL in other areas. IT is not mandatory to register the WILL.
The WILL should just be valid. Unregistered WILL can be acted upon.
The last valid WILL prevails.

The authority under whose jurisdiction property falls has a set procedure for such matters if the WILL has surfaced; Testate Succession…….and the prescribed forms, procedure, process is available in O/o Authority and even on website. Certified copies of the WILL, death certificate, legal heir certificate/affidavit (per local procedure/precedence) are basic requirements. The authority may ask for NOC from legal heirs (other than beneficiary) and/or to release newspaper advt and/or may write to legal heirs to submit their objections if any within set time.

If there is NO contest to the WILL by any legal heir then authority shall act upon the WILL without any cloud on it and transfer the ownership in the name of beneficiary.
If WILL is contested it lands up in probate court of pecuniary jurisdiction. The court shall decide on validity of WILL.
The legal heirs may also consider perspective of registered family settlement after the WILL and register it.

Check locally and comply with procedure. Thereafter concerned official in the O/o Authority e.g; Patwari, shall act upon the matter and transfer the ownership by inheritance/probate in the name of legal heirs in mutations records.
Thereafter obtain copy of updated mutation records.

Check locally and comply with procedure.


Antony
(Querist) 02 September 2018

I am Christian. Thank you for your detailed information. Will do the needful.

Dr J C Vashista
(Expert) 03 September 2018

Neither compulsory nor mandatory, just file application for mutation in municipal records

Antony
(Querist) 03 September 2018

Thank you for your informative responses. SHIRISH PAWAR, 7738990900
(Expert) 03 September 2018

It is not mandatory to get probate of will in your case. File application to the competent authority and transfer the property in your name in mutation record.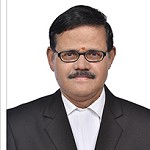 BAALASUBRAMANNYAMM
(Expert) 04 September 2018

Go a head, as the experts suggested.

Kumar Doab
(Expert) 04 September 2018

Subsequent to your last post:
GO thru;

THE INDIAN SUCCESSION ACT, 1925; 2(f), 57, 212(2), 213, 218,219 http://districtcourtsnamchi.nic.in/laws/indian_succession_act_1925.pdf

Supreme Court of India
Clarence Pais & Ors vs Union Of India
Central Government Act
The Indian Succession (Amendment) Act, 2002;3
https://indiankanoon.org/doc/1529594/
Delhi District Court
Sh. Dharminder Singh vs Sh. Purshkar Raj Singh on 10 September, 2013
Author: Sh. Sumedh Sethi

You should be absolutely clear.


Kumar Doab
(Expert) 04 September 2018

Aged senior Advocate Mr. Clarence Pais has doen a lot for causes of Christians and has appeared in courts upto Apex Court.

The inputs shared above should suffice.
Pls share the inputs with fellow citizens.

In case of difficulty preferably approach alongwith with elders of your family, competent and experienced well wishers, seasoned community leaders and find a very able LOCAL counsel of unshakable repute and integrity specializing in concerned field of law e.g; Testamentary/succession/Civil matters as in your case, and well versed with LOCAL applicable rules, personal laws,precedence, latest judgments etc …. and worth his/her salt, and your counsel can advise and help you after examining all docs, evidences on record .., so as to defend your long term interest.
There are such very able counsels at each location.
Check for such counsels at LOCAL CIVIL courts..HC,SC


Kumar Doab
(Expert) 04 September 2018


You are welcome.


---
You need to be the querist or approved LAWyersclub expert to take part in this query .