Os - plaintiff gpa

Stephen
(Querist) 20 May 2018 This query is : Resolved

Dear Experts,

I am standing as GPA for my friend who is a plaintiff (living abroad who has been cheated of property) filed OS. The case has been going since Sep2016. While defendants cross examination me (Plaintiff - GPA) occurred over 3 hearings, during last hearing I explained details to few questions and Judge felt / wanted plaintiff to appear in person and take remaining questions... Now does this situation warrent all prior question responded by me is void and also post my friend appearing to next hearing and goes back to in work place (abroad) would court/judge still allow validity of GPA for reminder of the state till order/judgements are passed. Also will we be given opportunity to cross examine defendants and subsequent arguments states etc.

Appreciate a details response with pros and cons and sound advice what I should do to continue helping my plaintiff friend.

Thanks & Regards
Stephen


Asgher Mahdi
(Expert) 20 May 2018

As summoned by the court your friend need to come before the court and depose what has been remained to answer as deem fit to court requirements.Since, you were positions of attorney holders you may not adduce the real facts that need to be cross examine. However, your friend may return to abroad after cross examination.This cross examination cannot be exempted by personal appearance of your friend.

Stephen
(Querist) 20 May 2018

Dear Sir,

Thanks for the reconfirmation of the need of my plaintiff friend to appear for reminder of cross examination. Just to reiterate in prior cross examination me as GPA for him have answered based on his inputs only and neither my intent to subvert court/judge. While my plaintiff is/will appear for next hearing... my question was a) does court/judge allows same/earlier question which I have answered or would allow any reminder of the question b) After the cross examinations are is my GPA would still be valid and I can continue to oversee for rest of the case till court order/judgement stages. And would we (GPA for plaintiff) be given opportunity to cross examin defendants, argument stages etc.

Hope I have articulated my doubts, hence seeking details and suggestion so as to know my future role as GPA towards this case.

Thanks & Regards
Stephen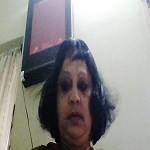 Ms.Usha Kapoor
(Expert) 21 May 2018

ONCE YOUR FRIEND'S CROSS EXAMINATION IS OVER IF YOUR FRIEND EXTENDS THE DATE OF YOUR POA YOU CAN WAIT TILL DEFENDANTS CROSS E3XAMINATION IS OVER AND NEXT ARGUMENTS STAGE YOU CAN STAY AS POA OF PLAINTIFF IF THE COURT IN ITS DISCRETION PERMITS.

Stephen
(Querist) 21 May 2018

Dear Madam,

Thanks for clarification.

To understand you response. As the GPA dosnet have any dates just the my plaintiff friend mentioned that I would represent him in all aspects of the case, therefore in view of your response I suppose post my plaintiff cross examination, court may allow me to continue his gpa representative till court decides the case thru order/judgement etc.

Please confirm whether this would be case.

Thanks
Stephen
---
You need to be the querist or approved LAWyersclub expert to take part in this query .