Accusation for making false affidavit

alliswell
(Querist) 18 May 2018 This query is : Resolved

I have been accused for making false affidavit the entire situation could be clearly understood by following illustration.
- A(Husband) and B(Wife) they have one daughter(AD). During their marriage life person C came and make relation with B and have one daughter(CD) from their relation. after some time A has came to know that second daughter is not his biological child and get divorced with B.
- After 2-3 years of divorce B marry with C (approx in 1985) and bring her two daughter and started living with C.
- C has self acquired property. C died in 2000 still propery is on the name of C, B died in 2014 still property is name on the C. C neither make any adoption deed towards two children nor any will regarding his property.
- Now AD claim on C's property that she has a right in C's property as he is step father of her(no any adoption deed exist).
- C was my brother so i am an uncle of CD in relation so few months ago CD came to me for this property issue and told me to do one affidavit in favour of her that She(CD) is a daughter of C as she has no any legal document to prove that she is a daughter of C as she born before any sociolegal relation with B & C.
- So i made an affidavit in favour of her(CD) that "she is only legal heir of my brother C as CD introduced by C to me as she is his biological daughter so she has a right on C's Property due to social issue C's name is not postfixed with CD's name as situation describe in above". A has also make an affidavit that CD is not his biological child.
- Few weeks ago AD make writ application in HC and by order of that filed a FIR against me and other person who do favour for CD to snatch away her right on C' property by making false affidavit and charge us for 465,467,468,471,120B
- In current situation i am on regular bail. So please let me know what is legal remedies to get out of this situation and what would be probable scenario in near future regarding this case. Your suggestions and help greatly appreciated. Please do needful for same.


Vijay Raj Mahajan
(Expert) 19 May 2018

alliswell, what forgery took place and what all forged documents used by you in this case, giving affidavit is not making forged documents or using it. You stated about the birth of the biological daughter CD of C from relationship of B and C who even later married thus CD became their valid/legitimate daughter. The other half blood sister of CD is AD who has right to share in the property of C that the court will allow because of the marriage of B (common mother of both AD and CD) and C. What you stated was based on your information and knowledge about CD, the legal right of AD in the property of C is not your matter of opinion for any purposes.
But where does the issue of forgery comes in all this matter?

alliswell
(Querist) 19 May 2018

@Vijay Raj Sir, our advocate guided us that however C married to B but AD was not legally adopted by C (AD requires adoption deed towards her made by C to get share in C' property said our advocate) and property is still on name of C so AD has no any right over C's property and CD has only right on that property but she has no any legal document to prove that she is daughter of C and not able to do anything with this property. so C's brother/sister are first class heir for his property and told me to transfer property by legal procedure on my name and later distribute this to whoever i want to give. but i have no any interest in my brother's property and don't want to involve in this matter but based on emotions and previous relation with my brother. I made an affidavit with bonafide belief of mine as advised by advocate with content like "CD is only legal daughter of my brother C and she is only legal heir of C's property. CD has no any documentation proof to prove that she is a biological daughter of C but that is in my knowledge as my brother introduce us as his biological daughter due to social reason A's name is running as father name of CD in all document and not changed even after B get divorce with A and married to C" and this affidavit was produce by CD before civil court to get stay on property as AD get control over that property(Bunglow) on that bases AD accused us that we are conspiring against her and did forgery. even notary's name is in FIR but he quashed FIR in HC and get stay on FIR for his name.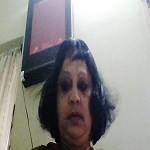 Ms.Usha Kapoor
(Expert) 20 May 2018

I'm of opinion that cd has rights over her father's self acquired property whether he agrees or not and let her undergo DNA finger printing test to establish her credentials to prove in a court of law as C's biological Daughter.On this very issue only her step father A issued divorce to her mother..AD has rights over her father's property as her biological father.But AD has no rights over her step father's self acquired property except CD.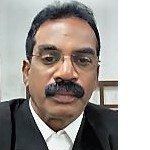 T. Kalaiselvan, Advocate
(Expert) 20 May 2018

From your contents it can be understood that the B got married to C and begotten CD daughter out of their marital; relationship.
Therefore there is no wrong in you mentioning that CD is the daughter of C.
However you have no right to declare this by an affidavit, the only competent authority to issue the legal heirship certificate in respect of the legal heirs of the deceased C is the revenue department or the court has to declare the same.
But AD's false case against you is not maintainable especially when you challenge the same during trial proceedings.
First of all AD has no right in the property of C, hence she cannot claim anything in it, even though she may be a step daughter due to C being mother's spouse. she is not a legal heir to C hence she cannot claim the forgery what she has alleged in the complaint.
The situation is in your favor so you can fight it out properly.

---
You need to be the querist or approved LAWyersclub expert to take part in this query .