Seniority between reserved and general category

Querist : Anonymous (Querist) 16 April 2018 This query is : Resolved

Sir,
I joined as regular specialist doctor through upsc from waiting list general category with marks 62. Another candidate joined before me from regular selected candidates OBC category with marks 48. His date of joining is before me and was from first list. My date of joining later but marks more from reserve waiting list.
Sir, who will be senior?
I have read that even from waiting list the seniority is decided on basis of marks obtained in same upsc test.
Will be grateful for your answer.
Regards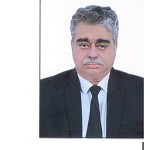 Sudhir Kumar, Advocate
(Expert) 16 April 2018

person with larger marks will be senior.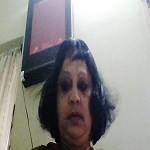 Ms.Usha Kapoor
(Expert) 17 April 2018

Since you got higher marks than the reserve candidate man as marks is the yardstick for measuring seniority you would be senior.

Guest (Expert) 17 April 2018

I differ with the opinion of both the experts. Irrespective of marks, a candidate from a regular selected list will be senior to a candidate of the waiting list.. Marks are not criteria, but merit as per the vacancies earmarked for each category of candidates.



R.Ramachandran
(Expert) 17 April 2018

I totally agree with the views of Mr. Dhingra.
It has to be appreciated that as per the reservation roster, the OBC candidate (even though with lower marks) gets selected and ranks senior.
It is only thereafter the wait-listed candidate (with higher marks) gets the job. Therefore, such candidate selected from wait-list for appointment will rank junior to the OBC candidate in the fact situation.

Guest (Expert) 17 April 2018

@ Mr. Ramachandran,

Thanks for agreeing with me.


Dr J C Vashista
(Expert) 17 April 2018

If you are seeking obligation from experts FREE OF COST you will have to disclose your identity as per rules of this platform.
No reply for an "anonymous" author.

Querist : Anonymous (Querist) 17 April 2018

Sorry sir, I am dr sanjivini gupta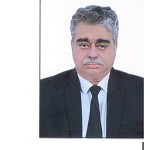 Sudhir Kumar, Advocate
(Expert) 18 April 2018

The person has secured job as unreserved. Even if he was in waiting list he has replaced a general candidate and he cannot be junior to a person recruited as per relaxed standards. She has a fairly good case and she should meet an advocate.

Guest (Expert) 18 April 2018

Any specific reason for Mr. Sudhir Kumar to assume that the person has secured job as unreserved by replacing a general candidate, when the querist has nowhere made any such statement in his description of the problem?


Guest (Expert) 18 April 2018

I hope Mr Sudhir Kumar knows that seniority has to go by the filling up of vacancies as per the prescribed roaster, not by merely marks of candidates.
---
You need to be the querist or approved LAWyersclub expert to take part in this query .