Regarding gramakanta land in andhrapradesh

venkatesh
(Querist) 02 January 2018 This query is : Resolved

Hi Sir,

We purchased Gramakanta Land in 2 months back.
If I want to construct the commercial building, what are the permissions required and as per law is it possible? Can you please help me on this.

If Commercial Building is not possible please suggest for home construction.

Any drawbacks in Gramakanta Land compare to patta land.

place: Tripurantakam, prakasam dt, AP
My town is major grama panchayathi.

Any possibility to change Gramakanta land to patta land.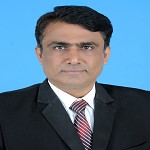 Sankaranarayanan
(Expert) 02 January 2018

Where are you from? if you are the title owner of the property then apply the construction through building plan to appropriate authority with relevant papers for sanction of the plan.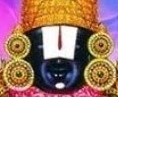 kavksatyanarayana
(Expert) 02 January 2018

Alll replied in another of this platform.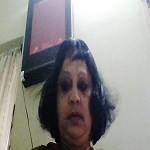 Ms.Usha Kapoor
(Expert) 03 January 2018

You can develop in Grama Kanta lands a Huge building complex and commercially to certain extent in some specified industries you can invest. Examples o commercial items of business in Gramakanta lands:
REVISED MASTER PLAN FOR
CORE AREA (ERSTWHILE MCH
AREA) OF HMDA
ZONING AND
DEVELOPMENT
PROMOTION REGULATIONS
(DRAFT NOTIFIED FOR OBJE
CTIONS & SUGGESTIONS)
HYDERABAD METROPOLITAN
DEVELOPMENT AUTHORITY
2
I. LAND USE ZONING REGULATIONS
The Land Use Zoning Regulations contain the following classification of
land uses:
1)
Residential Use Zone
2)
Commercial Use Zone, including -
•
Sites specifically earmarked as InFANS
•
Strip Commercial along notified Commercial Roads.
3)
Multiple use Zone, including
•
Areas covered in MRTS Transit-Oriented-Development (TOD) Zone.
4)
Public and Semi Public Zone
5)
Industrial use zone
6)
Open Spaces Zone
•
Parks
•
Playgrounds, Exhibition Grounds
•
Green Buffer Zone
7)
Water Bodies Zone
•
River
•
Streams, Nalahs, Storm Water Drains
•
Lakes, Kuntas
8)
Transportation Zone
•
Roads
•
Railways
•
Airports
•
Bus Depots, Terminals, Workshops
•
Truck Terminals, Warehouses
•
Parking Lots/Parking Areas
9)
Special Reservation Zone
•
Sites specifically earmarked as heritage Conservation-Buildings and
precincts/Areas
•
Rocks & Hills/Natural Heritage
•
Burial Grounds, Cremation Grounds etc
•
Defence/Military lands
Uses permitted and prohibited in different categories of land use zones are
described against each. The uses are not to be treated as exhaustive. Similar
uses and activities may be permissible in the appropriate locations by the
HMDA Board and shall be subject to such restrictions and conditions as may
be imposed.
3
1) RESIDENTIAL ZONE
USES PERMITTED
USES PROHIBITED
I II
o
All types of residential buildings
o
hostels & boarding houses
o
Group housing / Apartment Complexes
convenience shopping within the group
housing schemes
o
bakeries and confectioneries
o
library
o
gymnasium
o
parks/ tot lots
o
plant nursery
o
night shelters
o
yoga centres/health clinics
o
retail shopping centres
o
banks
o
post offices
o
police stations/police posts
o
fire stations
o
restaurants/eating places
o
customary home occupation/household
units
The following uses/activities shall be allowed
only in independent premises/sites:
o
schools
o
guest houses
o
research institutes
o
doctors clinics and dispensaries
o
dharamshalas
o
community centres
o
service establishments
o
general educational buildings other than
professional colleges/institutions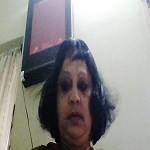 Ms.Usha Kapoor
(Expert) 03 January 2018

You can develop Residential complexes in Grama kantam lands and certain specified industries you can set up industrial units.Examples` of commercial units.

venkatesh
(Querist) 03 January 2018

Thank you all for your valuable suggestions. the place is tripurantakam in prakasam district, andhrapradesh. Currently my place is MajorGramapanchayathi.
May i know the difference between patta land and gramakanta land. Any drawbacks on gramakanta land over patta land. please help me on this..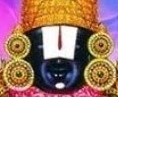 kavksatyanarayana
(Expert) 04 January 2018

Pattaland is generally given by the Government to landless poor men/SC/ST/Ex-service men. Gramakhantam land means the land of other than panchayat, the owner is having some part in that Gramakhantam.
---
You need to be the querist or approved LAWyersclub expert to take part in this query .