Rera

Mohammed Vaid
(Querist) 12 September 2017 This query is : Resolved

Can anyone help me in understanding what an ordinary citizen can expect from RERA registered projects? I am planning to buy a flat and the builder has uploaded information on Maharashtra RERA site. There it is mentioned that possession will be given by 30 Dec 2020. Does this mean that I can be 100% sure that I will get my flat by the said date?
Please advice the pros and cons of RERA with end user perspective.

Rajendra K Goyal
(Expert) 12 September 2017

If not delivered in time you have option to proceed under RERA.

Most of the State Governments have modified the central act in their state while implementing. Please go through the Act applicable in your state, download from net..



Guest (Expert) 12 September 2017

For ordinary citizen, being a layman, RERA will still remain as an extraordinary riddle. Nothing succeeds like success. You should not forget one thing, an intentional law breaker is wiser than a law maker. Law breakers always find loopholes in the law and plan their activities accordingly. No law can give you 100% guarantee. All would depend upon who is able to prove merit of his case, a buyer or a builder. Rest of that their lawyers do.

The builders keep hired smart lawyers for their back up on retainer ship basis, while a buyer is always a layman.

So, a buyer is required to use his own wisdom an to remain always cautious about the terms of agreement in addition to the activities of builders. For that a buyer must consult some expert on property laws before entering in to agreement with a builders.



Guest (Expert) 12 September 2017

Perfect advice by Mr. Jigyasu. Must follow.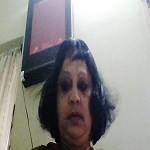 Ms.Usha Kapoor
(Expert) 13 September 2017


Every ongoing and under-construction project residential project, or projects that have not received their completion certificate before RERA became a law, come under the purview of the Act.

Read more at:
http://economictimes.indiatimes.com/articleshow/58940302.cms?utm_source=contentofinterest&utm_medium=text&utm_campaign=cppst

For a satisfactory reply to your query please click the following link.
http://economictimes.indiatimes.com/wealth/real-estate/realty-queries-are-ongoing-housing-projects-covered-under-rera/articleshow/58940302.cms
---