Counter claim against permanent injunction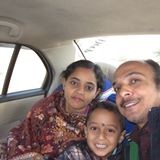 Ayan
(Querist) 31 August 2017 This query is : Resolved

A dafulter tenant has put a case of permanent injunction against eviction.
First 2 years landlord not appear , tenant get ex-party order
but there after tenant is not appearing 3 years in court.Case still is
not disposed.Now, Land lord appear , appeal court with genuine proof
of reason of his absence and appeal court to vacate the ex-party order and counter claim the eviction.

My question is counter claim to eviction is admissible in the case of
permanent injunction ?

Is there law that counter claim is not admissible ?

I am in a dilemma , one lawyers says counter claim admissible and some lawyer says
we need to file fresh eviction suit.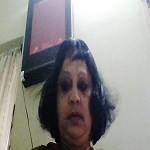 Ms.Usha Kapoor
(Expert) 01 September 2017

I am of the opinion that Counter claim is admissible in case of defaulting tenant of arrears of rent who obtained permanent injunction of eviction against the landlord that he cannot take advantage of his own wrong and in a highhanded manner and in such a event landlords counterclaim for eviction of tenant for defaulting in payment of rental arrears is maintainable Moreover after obtaining permanent injunction for eviction order tenant never appeared in court against landlord's eviction proceedings.Ac
cording the principles of equity one who seeks equity must do equity.Please refer the following link for Supreme court decision on this case.Also one who seeks equity must come with clean hands. Tenant's default in payment of arrears of rent and his subsequent act of non appearance in court hearings show he,the tenant has not come with clean hands.
http://judis.nic.in/supremecourt/imgs1.aspx?filename=42441
However landlord can file a separate suit for eviction in rent control court that if the tenant has continuously defaulted in payment of rental arrears instead of counter claim in the same suit in the following case.
https://sites.google.com/site/mmmlawreport/property-laws/injunctionyes-whentheplaintifftenentisforcefullyevictedheisentitledforinjunctionagainsttheownerdefendant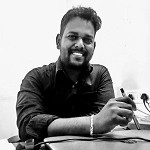 Yudhish Padman S
(Expert) 01 September 2017

Dear Ayan,

Answer to Q1&2: You are entitled to make a counter claim in your written statement and there is no law preventing you from doing that. But there is no effective counter claim for you to pray for.

Answer to Q3: The Hon'ble Court will pass orders in favour of a tenant only if he had prayed for an "injunction restraining the defendant from interfering with the peaceful possession of the plaintiff, except by due process of law". When this kind of injunction is granted, a landlord cannot evict his tenant, except by due process of law. Here, due process of law means that the tenant should not be evicted, unless the landlord files a separate "Suit for Eviction" against the tenant and obtains an order of eviction. Therefore, you are required to file this "Suit for Eviction" on the ground of wilful default in payment of rent. Once you prove that the tenant is a chronic defaulter, the Hon'ble Court will order eviction. You need not bother about the permanent injunction.

Regards,
yudhishpadman@gmail.com, Advocate, Chennai.

Adv. Yogen Kakade
(Expert) 01 September 2017

Rightly guided by the experts.

Rajendra K Goyal
(Expert) 01 September 2017

Agree with the expert Yudhish Padman



krishna mohan
(Expert) 05 September 2017

Well advised by Mrs. Usha Kapoor and Mr.Yudish Padman. Why Owner chose not to appear during the trial period when tent got the ex-parte order?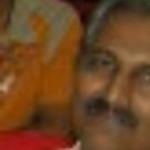 Bhaskaran Advocate
(Expert) 14 February 2019

Eviction suit in a Small Cause Court will be fast. In the Injunction suit I think he has claimed title to himself since there was no necessary for him file an Injunction suit being a tenant. A tenant cannot file an Injunction suit against his landlord.
---
You need to be the querist or approved LAWyersclub expert to take part in this query .