Property dispute in Muslim Law

M I K
(Querist) 02 October 2009 This query is : Resolved

I am Muslim.
I have 3 brothers and 3 sisters.
I am the youngest one of all.
My Father bought a plot(Plot 1) on his name and he died.

My Father had booked a plot which was later on registered on my name and my mother's name after his death.The registery was done first hand on our name.(Plot 2)

My eldest brother bought a plot on his name adjacent to the plot on my name & my mother's name(Plot 3).


My mother had 2 plots in her name before the death of my father. The registery of both the plots was done on her name long before my Father died.(Plot 4 & Plot 5)

Now there are total 5 plots in question.

Two of my brother's (2nd and 3rd) are creating problems by saying that they need their share in all the properties i.e all the plots stated above. They are not supporting my widow mother at all.Now they are harassing us by saying that they will send a notice on my name, my mother's name and my elder brother's name and pull us in court. We are ready to do a settlement by selling Plot 1 which belongs to legal heirs after the death of my father and distributing the money equally in 8 parts so that my mother and my sisters get equal share. My sisters have supported my mother & father in their bad times so I do not want them to be left out of their share. I even agreed to sell Plot 2 and distribute money in 8 equal parts but they are stubborn and want the sharefrom all the plots which do not belong to them or was not on my Father's name.

I am scared if they send a notice in my, my brother's and my mother's name then we will be harassed and my career will be ruined.





Raj Kumar Makkad
(Expert) 02 October 2009

Neither the career of anyone is going to be ruined merely by sending a notice nor the same is at stake in the given circumstances. The share of brothers no. 2 & 3 is confined just with the property left by your father in his name and not on any other property which is either in your name, mother's name or in the name of your brother no. 1 so it hardly matters whether they serve notice or not. If you anticipate any threat of any forceful possession on thier part, dont hesitate to approach civil court for seeking atay order against them.

M I K
(Querist) 02 October 2009

Thanks a lot for your reply sir.

I am in a profession where I may have to travel abroad. Somebody told me that it is difficult to get a visa if there is any court case in your name in India. Also, it will get difficult to renew the passport if there is any court case in your name in India. Please advise.

Also, my 2nd and 3rd brother says that they will intrude in the properties which belong to us forcefully. What should I do in that case?

Can my 2nd and 3rd brothers challenge the registeries which are in our names in the court?

Can I scare them of some legal action against them (like FIR of harassing senior citizen mother) so that they will step down and be ready for the settlement out of court.If yes then please suggest.

Please reply at your earliest convinience as the matter is too urgent.

Raj Kumar Makkad
(Expert) 03 October 2009

There is no need to travel all the times to defend case in India. you may even give power of attorney in favour of any person who can persue the case on ur behalf. Your brothers have got no right in the properties exclusive in ur names. Your mother can definitely make complaint against those persons before police authorities for harassing her and threatening her. they can be prosecuted accordingly as per law of land, In cas u require some more clarification u may call me at my cell 09416058227.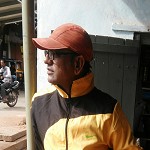 adv. rajeev ( rajoo )
(Expert) 10 October 2009

If your brothers want to get share they will have to file civil case. If in case any criminal case then it would be a problem to get visa.
Your brothers are not entittle to claim any share in the properties which are in your and yours mother name.
Dont be in tension.
---
You need to be the querist or approved LAWyersclub expert to take part in this query .