Cr.P.C.

Arvind Singh Chauhan
(Querist) 18 September 2009 This query is : Resolved

Sir,
whether there is a clear provision under statute or rulings of apex court, that police can release accused on bail in non bailable offense.
And when charge sheet is filed in court in same matter. magistrate should not reject his bail application for appearance in court.riven

Raj Kumar Makkad
(Expert) 18 September 2009

No. There is no such law or ruling. Neither police can provide You are right. In non bailable offences, police can no release the accused and similarly courts are not bound to accept the bail in such cases.riven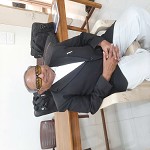 Adinath@Avinash Patil
(Expert) 19 September 2009

There is no prvision in Cr.P.C. realising on bail in non bailalble offence in police station.Courts also not bound to accept the bail on such cases.riven

Kiran Kumar
(Expert) 19 September 2009

both my Ld. Senior Colleagues are correct....police has got no power to release an accused, on bail, arrested in a non bailable offence.riven

Arvind Singh Chauhan
(Querist) 19 September 2009

sir,
In my case police released on bail the accused of 26 Forest act. After charge sheet court is going to refuse his bail on the ground of being non bailable.
I am arguing that once he is on bail from I.O. and appearing honestly in court, that's why she should be released on furnishing fresh bail bond. I am apprehended that my client may be put behind the bar in spite of being innocent. I have referred the Honble Allahabd HC's Ruling- RADHA DEVI V/S STATE U.P.- decided on 3 Sept 2001- in which HC held " SEC-437-Scope and applicability of- In course of investigation applicant released by I.O. on her furnishing personal bond- Hence magistrate should not ask her to apply for bail- At most she may be asked to furnish a fresh bail bond for her appearance on future dates".But court is not satisfied, though have given me a chance to appear in next date.
Sorry Sir I don't agree with you on the question that I.O. has no right to release on bail in non bailable offense. Please go through the words of Section 437(2)& (4) Cr.P.C.in which two words are "An officer or court".
Please sir you all are my seniors. I need your help to cope with this situation. My client is really innocent. He may be put in jail as being his offense non bailable. Please guide me. If there is any clear cut direction or Ruling of Apex court regarding this matter. Thanks for a helping hand.riven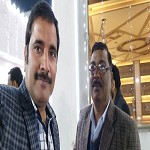 Sarvesh Kumar Sharma Advocate
(Expert) 19 September 2009

SH there is no provision in cr.p.c.regarding this matter.riven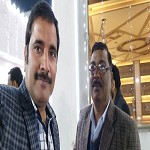 Sarvesh Kumar Sharma Advocate
(Expert) 19 September 2009

arvind ji,
in the non-bailable offence magistrate has power to reject or grant bail.
hoe'ble h.c.order is a direction for particular case magistrate is not bounded with that other what is difference of nonbailable and bailable case.
i have full simpethy with ur case but first u should go to highcourt.riven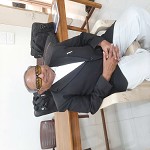 Adinath@Avinash Patil
(Expert) 19 September 2009

Mr.Arvind there is no direct ruloing to your case you can file second application for bail & you can take help of following rulings.Be confident your second bail application will allowed.
1]Bail-second applicayion-consideration of-Appreciation of evidence-Investigation alreadydone-Accused in jail-trial take time-scope and effect of-held-justand proper to enlarge the accused on bail-granted condition bail.
smt.Basantidevi & ors.v/s state of Rajsthan. 2006[1]CRJ 681.
2] Adil v/s state of Rajsthan 2006[2]CRJ 263.
3]Shamu @Jambu v/s state [Del] 2007[2]CRJ 179. CRJ
4]Pradeep kumar v/s state [Govt.of NCT,Del]2007[4] CRJ 360.riven

Bhumik Dave
(Expert) 20 September 2009

In non b. Case only court has a power to grant or reject the bail application.riven

PARTHA P BORBORA
(Expert) 20 September 2009

POLICE CANNOT ALLOW BAIL IN A NON BAILABLE OFFENCE.riven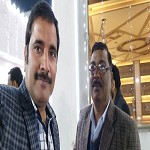 Sarvesh Kumar Sharma Advocate
(Expert) 20 September 2009

if police is setisfy that accused is helpful in investigation then police can give bail in nonbailable case except some special sections/.riven

Guest (Expert) 20 September 2009

NANDKUMAR B.SAWANT.M.COM.LL.B.(MUMBAI),ADVOCATE.
MOBILE.09325226691, 09271971251
e.mail.adv.nbsawant@yahoo.co.in
e.mail.nandkumarbs@sify.com.

REGARDING THE BAILABLE AND NON BAILABLE OFFENCES KINDLY NOTE THAT.
1.YOU MAY REFER A TABLE OF OFFENCES LISTED IN INDIAN PENAL CODE. KINDLY NOTE THAT IT IS CLEARLY MENTIONED AGAINST EACH SECTION OF I.P.C. WHETHER OFFENCE IS BAILABLE OR NONBAILABLE PUNISHMENT PROVIDED FOR OFFENCE, COGNISABLE OR NON COGNISABLE AND THE COURT WHICH CAN TRY THE OFFENCE WHETHER JUDICIAL MAGISTRATES COURT OR THE SESSIONS COURT.
2.AS FAR AS ANY OTHER ACT AND OFFENCE UNDER ANY OTHER ACT YOU MAY REFER THE PROVISIONS AND BARE ACT OF THE SAID ACT.
3.KINDLY NOTE THAT AS PER BROAD CLASSIFICATION OF OFFENCES OFFENCES HAVING PUNISHMENT OF LESS THAT THREE YEARS ARE MOSTLY BAILABLE OFFENCES AND TRIABLE BY J.M.F.C. COURT .ANY OTHER OFFENCE OF SERIOUS NATURE HAVING MORE PUNISHMENT ARE TRIABLE BY COURT OF DIST AND SESSIONS.
4 A POLICE OFFICER CAN GET BONDS SIGNED FROM THE ACCUSED AND RELEASE HIM IN BAILABLE OFFENCES TO SECURE HIS PRESENCE WHENEVER REQUIRED FOR FURTHER INVESTIGATION OF OFFENCE TILL FILING OF CHARGE SHEET.
5.ONCE CHARGESHEET IS FILED THEN POLICE MAY DIRECT THE ACCUSED TO APPEAR BEFORE THE HONOURABLE COURT AND GET BAIL .
6.KINDLY NOTE THAT THERE IS A SEPERATE PROVISION IN CRPC.AND IT CLEARLY MENTIONS WHEN BAIL CAN BE GRANTED IN NON BAILABLE OFFENCES.IT IS DISCREATION OF HONOURABLE COURT.
7 KINDLY NOTE THAT THERE IS AMMENDMENT IN CRPC SECTION 436A AND COURT MAY RELEASE ACCUSED BY TAKING EVEN A PERSONAL BOND PLEASE NOTE.

IN CASE YOU NEED ANY FURTHER HELP KINDLY SEND DETAILS OR CALL.
WITH BEST REGARDS TO YOU AND YOUR FAMILY AND FRIENDS.
THANKING YOU
YOURS SINCERELY
NANDKUMAR B.SAWANT.M.COM.LL.B.(MUMBAI),ADVOCATE.riven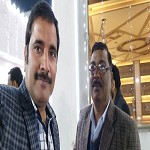 Sarvesh Kumar Sharma Advocate
(Expert) 21 September 2009

thanks arvind ji for yr gestures........riven
---
You need to be the querist or approved LAWyersclub expert to take part in this query .