Completely lost........please help

armaan
(Querist) 23 June 2009 This query is : Resolved

Hello all'

I had earlier also posted here that my sister is in great trouble as it was an intercast love marriage and my sister is being tortured by her mother in law and her husband doesnt support her.

Now in past 3 months she got hospitalised thrice due to depression.she had decided that now she wants to take bold step and therefore would come with us and would not see back.Now saturday night we got sms at midnight that she has just fallen ill and cannot breathe so come immediately with police we went with police and she was in a very bad state then we took her to hospital with all our relatives had quarrel with them they were not willing to accept thier mistake.

However all their relatives persuaded her to forgive but she came with us.But she is so foolish that her husband immediately within 24 hours persuaded her to come back when my sister said that she will go only if he lives separate from her mother that husband doesnt accept anything just said i will take care and no trouble will be there and she trusts him blindly and all have explained her that her life is in danger but she has just gone mad after him.

We know that they want her 40000 salary every month want to get loan in his name as they had filled home which is in their and my sis name but want that loan to be taken from my sis salary.

Now we had taken police we are afraid that they will console her and would file case against us and what documentation we can do so that there is no threat to her life or what legal step we can take.




sanjeev murthy desai
(Expert) 23 June 2009

Dear Mr. Armaan,

Dont try to divide the family and dont presume only bad thing and forgot althose things what were happened earlier. In all family all these things happens. In your sister case, there is a problem from her mother in Law, she has to be convinced by son or some other relatives otherwise she may continueing harrassment like this..

Firstly you have to check your sister how she is behaving with her mother in Law. If she can give lot of love and affection and preferance to her mother in law, she can also treating her like a daughter.

I think there is no wrong with that they can get loan on your sister's account to filled the home beacuse that family is your sister's family that is not yours.

Finally you have to call all the members of your family and your sister's family to settlement of the issue which is happening with your sister. In that settlement all the senior members should be convince your sister's mother in law and her son. Try to do this settlement, you may having good result from this.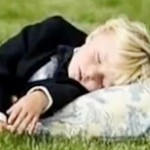 N.K.Assumi
(Expert) 23 June 2009

I abolutely agree with Sanjeev. Marriage is also like a bussines and there are ups and down in every matrimonial home, and each ouple are duty bound to cope with all the small family frictions.Sanjeev has whisper the right words of wisdom.

Jayashree Hariharan
(Expert) 23 June 2009

The first thing to do would be to sit with your sister and ask her how she feels. Let her take a break from her in-laws house for sometime, gather her wits.

Then all the elders of the house (yours and theirs) can sit together along with the main people (husband and wife), and decided what to do.

For everything your sis has to be bold and sensible, otherwise even God cannot help. Pray.

As for legal help, you can file a police complaint against your sis's husband and mother in law, but your sis should support you. Otherwise, it will be like you are trying to separate your sis and her husband. That should not happen. So first thing you do is talk to your sis, and find out what she wants and whether she will be stable in her decision.

Best wishes.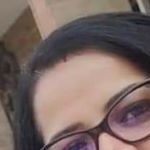 RAKHI BUDHIRAJA ADVOCATE
(Expert) 24 June 2009

I also agree with Mr. Sanjeev.

armaan
(Querist) 04 July 2009

thank to allo of you for your replies.
But you people take the view that these things happen in every house well if these things happen in every house then one should not marry.

when we asked our sister whether she wants to take a bold step she was like with us that on any condition she will not go back as she was sure that her husband also is a cheat.

Anyhow we had to go in emergency to her house at midnight when she gave us message that she has to be rushed to hospital and when we reached taking police first of all her family members including husband did not let us enter house on pressure by police we entered and my sister was lying uncauntious and cannot explain how worse state she was in when my relatives wanter top take her to hospital her husband denied and shouted and then later police intervened and we could take her to hospital.

Then her husband was not at all guilty and threw things on my father face later we took her to our home and then he has emotionally blackmailed her in her favour.

when my father said okay let them come over here and talk to us for settlement he denied and today the condition is that i dont know what happened to my sister she hasforced all of us to drop her home and noone from their family has even talked to us since then.

I can assure you that what i wrote is going to happen but we cannot help it as my sister is mad in his love and only my parents are going to suffer.

Those of you who do not agree with me.I will also like to intimate you when all this would happen.

Thank you all for now.
---
You need to be the querist or approved LAWyersclub expert to take part in this query .