Death certificate in maharashtra of a misplaced person

vishwanath jaiswal
(Querist) 28 September 2022 This query is : Resolved

Sir

I am staying in Mumbai, My father is misplaced before 8 years, i have lodged an FIR.

i want to apply for death certificate

so please suggest me the procedure for the same.

regards

vishwanath jaiswal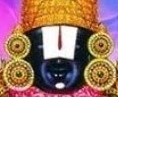 kavksatyanarayana

(Expert) 28 September 2022

In my view, if a person is missed, after 7 years of the period, the Police where you filed the complaint issue a certificate stating that the whereabouts of the missing person are not known. After that, you have to apply to the court declaring that the missing person is dead. But either the local bodies or Revenue authorities cannot issue a death certificate.

Advocate Bhartesh goyal

(Expert) 28 September 2022

Yes , you have to file suit for declaration for death declaration of your father stating therein that your father has not been heared for more thsn seven years.

vishwanath jaiswal
(Querist) 29 September 2022

i have received the reply from police station that they are unable to trace the missing person.

sir, can you suggest me any advocate who can file the suit for obtaining death certificate in mumbai.

how much time it takes???

pls reply

Dr J C Vashista
(Expert) 29 September 2022

Consult and engage a local prudent lawyer for filing a suit for declaration of civil death under Section 34 of Specific Relief Act, 1963, which is to be proved in terms of Section 107 and 108 of Indian Evidence Act, 1872

vishwanath jaiswal
(Querist) 30 September 2022

sir

can you suggest any lawyer name and share his contact of mumbai
---