Dearness allowance demand in consumer court ??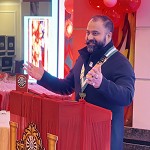 Arvind Sehdev
(Querist) 26 August 2012 This query is : Resolved

Complainant has asked for dearness allowance in consumer court from a govt. dept. where he was employed for more than 20 years.

what I would like to know is that how can he do so and how in the world did the consumer court accepted such a case.

secondly is there way that this case can be booted on jurisdictional grounds from the Consumer forum ? If so, How ?

If possible kindly provide judgments..

I found one but it was relating provident fund

Union of India v. State Consumer Disputes Commission, (P&H) : Law Finder Doc Id # 2082
2002(4) R.C.R.(Civil) 298 : 2002(4) S.C.T. 411 : 2003(1) PLR 77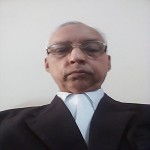 R.K Nanda
(Expert) 26 August 2012

File application u/s Section 151 of CPC with supporting affidavit in CC stating objections to the jurisdiction.

Guest (Expert) 26 August 2012

Dear Sehdev,

You have not stated whether the complainant was a Government servant or a contractual employee on fixed remuneration. Bacground about non-grant of dearness allowance by the Government department is quite necessary, as in normall case dearness allwance is always given based on the basic pay.

Even otherwise, it is not a case of lack or deficiency in service by the department to be a fit case for any consumer forum.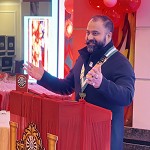 Arvind Sehdev
(Querist) 26 August 2012

Govt. servant

Well there are certain judgments online which state that a govt. employee comes under purview of consumer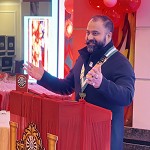 Arvind Sehdev
(Querist) 26 August 2012

This is what National Commission says on employee being a consumer : http://ncdrc.nic.in/rp57002.html

More cases against department : http://www.indiankanoon.org/doc/1350645/

Guest (Expert) 27 August 2012

Dear Sehdev,

Any or every judgment cannot be cited with any type of case. Merit of the case, the crux of the problem, and the nature of judgment thereon have the significance if required to be linked with some other case.

Both the links, as provided by you, pertain to the same case where the employee, rather the pensioner was the beneficiary of CGHS, the services which are provided by the Health Services of the Ministry of Health on charging a specific fee from time to time. So, only for services which are provided by the any of the Government wing by charging any fee to the individual employee or pensioner comes within the purview of consumer services, if deficiency or lack of services is noticed on their part.

But, dearness allowance to the Government servant is paid along with salary of the Government servant in lieu of his own service to the government. So, the question of the employee (a service provider), to be a consumer of Government does not arise.

The employee is required to approach the CAT or the State Administrative Tribunal, as the case may be.

Kirti Kar Tripathi
(Expert) 27 August 2012

Dearness Allowance can not be claimed through the consumer court as it is remuneration payable to an employee on accounted of services provided by him in terms of his employment contract. The employer is no service provider rather an employee is service provider t the employer. As regard the provident fund is concerned. The provident fund Department is service provider as it charges services charges for ensuring the compliance of provisions of the Act for the payment to amount to the employees. The said judgment is distinguishable.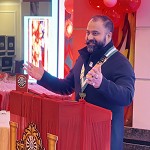 Arvind Sehdev
(Querist) 28 August 2012

The other party has filed evidence also and the department has now hired me to contest the case..

Now What I would like to know is that is there any possibility that I file for a order 7 rule 11 CPC application ??

if not can I ask for addition of more points in the written statement (O6 R17 CPC) ???

if there is something else that I can do (my next course of action) kindly guide me...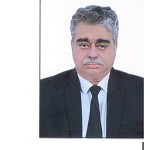 Sudhir Kumar, Advocate
(Expert) 15 September 2012

The case appears to have been well discussed by Mr Dhingra.
---
You need to be the querist or approved LAWyersclub expert to take part in this query .