Cyber law

S.B.adil rahman
(Querist) 27 September 2015 This query is : Resolved

In cyber law cases what should be the questions on the technical points to be covered in the cross examination of the witnesses.expert and the Investigation officer? Whether any book for cross examination could be suggested by the Hon'ble members and experts for defending a criminal case related to Information Technology Act and the IPC?

SAINATH DEVALLA
(Expert) 27 September 2015

mention the details of the case for a good suggestion

K.S.Srinivas
(Expert) 27 September 2015

Browse the net where you can get the required information.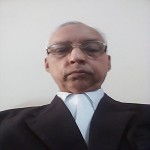 R.K Nanda
(Expert) 27 September 2015

state real facts, if any.

S.B.adil rahman
(Querist) 27 September 2015

No facts and no case. I wanted to have knowledge from the experts about availability of any good book in Indian market on the cyber crime prosecution and defence and cross examination from technical point of view.I am not getting any quality book written by Indian writers and hence my request. Thanks.

SAINATH DEVALLA
(Expert) 28 September 2015

U R a legal consultant and U wanted to test the knowledge of the legal experts for gaining personal knowledge.

S.B.adil rahman
(Querist) 28 September 2015

Dear Shri Sainath!
Knowledge is never complete for any person. However, if you can not be polite with your co-professional, it is better not to comment. I had requested for a reply and not your comment. I could understand that you too have no expertise in this field so why to comment sarcastically.Do not try to be moral teacher who do not like the interference. I clarify that those who responded to my queries were also people with wisdom minus you who naively avoided the question. I could well understand that what type of expert is hidden in you. I pray for the well beings of your client. Thanks.

S.B.adil rahman
(Querist) 28 September 2015

And what do you mean by personal knowledge? Does this forum belong to me only. It is for every one. If some knowledge is shared then you will also be benefited. Is not it? What a closed minded mentality? When this forum was made then its administrator was of view to make it a common platform which has by and large diluted.Only the old members know this and not the new one who have joined later on. However,your reply was amusing. It would be amusing to many more on this forum having liberal views. Once again thanks to you for enhancing my knowledge that there are people who are expert and who do not know. For your information, there is an exhaustive enriching article of Shri D.Barman on this site on cyber crime which you can study to improve your knowledge.

SAINATH DEVALLA
(Expert) 28 September 2015

I think U have gone beyond UR limits in UR answer,Ur reply clearly illustrates UR arrogant attitude not only towards me but also to other legal experts of the forum.Hence when U R replying to seniors better choose UR words.

S.B.adil rahman
(Querist) 28 September 2015

Do not encash the situation by referring to other experts. You have started the arrogant attitude and you have to listen the answer. I had not wanted your unsolicited reply. Do not try to muster sympathy from others when the poisonous seed you have sown has started giving you the fruits. Thanks and close the chapter since I do not have time to ponder what you write since that is unproductive.


Rajendra K Goyal
(Expert) 28 September 2015

No reply to academic query.

SAINATH DEVALLA
(Expert) 28 September 2015

LCI IS NEITHER A COACHING CENTRE NOR A NURSERY SCHOOL.

Guest (Expert) 28 September 2015

Just Type " Cyber Law Legal Books" in Google you would get Various Legal Books in Cyber Law and you could Choose the Books of your Choice Please.

S.B.adil rahman
(Querist) 28 September 2015

Thanks Rajkumar Saheb. A very useful and sane reply from you.I am obliged for your balanced reply and jittery about the reply of others who are catching clients from this site. In fact when this site had been started, the motive was the education and exchange of legal ideas and knowledge among the members but as usually happens the things changed.The example is is what a few others are doing. I wonder that if some one can behave in irresponsible manner with a lawyer (who may be junior to him in professional length of experience) then how should they be behaving with the clients. The ethics of advocacy has gone down can be judged from the forum of this site. This site is not a coaching center or nursery school but this is also not the site of RBI to print G.C notes.I fail to understand what a few persons mean by academic query. Here in small cause courts those so called brilliant lawyers are brushed a side by the yesterday's appointed Jr.judges and then they forget the lessons of law. Thanks.
---
You need to be the querist or approved LAWyersclub expert to take part in this query .