cross examination of witnesses

Querist : Anonymous (Querist) 24 May 2010 This query is : Resolved

can cross examination of witness be refused by the cout? if so, under what circumstances?

is refusal fatal to the proceeding?

Guest (Expert) 24 May 2010

CROSS EXAM OF THE WITNESS IS VERY ESSENTIAL TO PROVE THE SAY AND FACTS OF THE DEFENDENT / ACCUSED .IN CASE IT IS REFUSED BY THE COURT , THE SAID ORDER CAN BE CHALLENGED IN SUPERIOR COURT HAVING JURISDICTION.
IN CASE IT IS NOT CHALLENGED THEN THE FACTS MENTIONED IN EXAMINATION IN CHIEF WILL BE TREATED AS PROVED AND MAY ADVERSELY AFFECT THE DEFENCE OF THE DEFENDENT/ ACCUSED.JUDGEMENT MAY GO AGAINST HIM.
THANKS.

Devajyoti Barman
(Expert) 24 May 2010

Without the cross examination the evidence is not complete though in certain cases the same can be denied like where the defence of the defendant is struck out.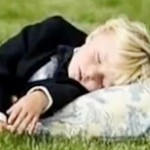 N.K.Assumi
(Expert) 25 May 2010

There is no doubt that the provisions of the Code right from 1861 to 1898 to date, the Code of Criminal Provedure Code read with the Indian evidence act, in no way curbed the right of cross examination on behalf of the accused.For legallity of such proceedings refer to the case as reported in:1959-(SU 2)-SCR-SC.

Arvind Singh Chauhan
(Expert) 25 May 2010

Court can not refuse right to cross examination. If there is so it is gross miscarriage of justice. Court can only debar to defence from asking malicious or improper questions if objection raised by prosecution.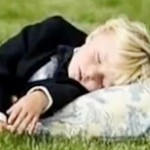 N.K.Assumi
(Expert) 25 May 2010

Sory, read as: 1959- (SU 2)-SCR-0875-SC

Sanjeev Panda
(Expert) 25 May 2010

Normally, the courts cannot refuse to cross examine, however where the counsel seek adjournments without sufficient cause the trial court can close the opportunity to cross examine. See the relevant judgment of Delhi High Court in Smt. Rampyari & ors vs. Ms. Kamlesh
Link to the judgment:
http://lobis.nic.in/dhc/SND/judgement/10-03-2010/SND09032010CMM4962009.pdf

Uma parameswaran
(Expert) 25 May 2010

Court can refuse, if it is to delay the trial.

B K Raghavendra Rao
(Expert) 25 May 2010

Cross examination by itself cannot be denied. However, the courts at their discretion may disallow certain questions of cross-examination.
---
You need to be the querist or approved LAWyersclub expert to take part in this query .