credit card settlment

Querist : Anonymous (Querist) 12 October 2010 This query is : Resolved

hello sir,

my name is narender singh i am callcenter empolyee i got credit card from ING VYSA AFTER THAT i got credit card from kotak mahindra bank now due to some personal reason i am not able to make payments of card now from last 7 months now kotak mahindra bank calling me and threating me we will put the case on court and u have to make whole payment with intrest i don't have that much money and they threating my parents as well they allmost more 70+ i can't arrange money sir now harrasing my family as well i want how much i have to pay if i have to go for settlement if they will on case on court and genrally it will take how much time i am located in new delhi

R.Ramachandran
(Expert) 12 October 2010

First tell as to what is the amount involved?

Devajyoti Barman
(Expert) 12 October 2010

The settlement amount sometimes is fixed at as law as 25% of the whole amount lying due.

pawan sharma
(Expert) 12 October 2010

Setteld the disput muttuailly.

Raj Kumar Makkad
(Expert) 12 October 2010

It is better to approach the bank officials personally and apprise them your condition and try to settle the matter amicably and the mount of settlement depends upon negotiations and there is no straight jacket formula in this regard.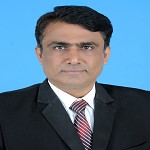 Sankaranarayanan
(Expert) 12 October 2010

even the bank excecutive accepted ur terms,then better to settle with bank officer or incharge approvel. otherwise it leads further problem too.

Hitender Gaur
(Expert) 12 October 2010

I am agree with makkad sahab, but if recovery agents are harassing your parents and threting them, your parents can lodge an fir in this regard to the concern police station in appropriate section. As per law nobody have right to recover debts forcefully even any govt. authority.

Hitender Gaur
(Expert) 12 October 2010

if you have not issued any cheque to them, and bank approch to the court for recovery, court will take 2-3 years time as per these days practice.

Uma parameswaran
(Expert) 12 October 2010

You can give a letter to the bank and higher authorities.Against high interest also you can move to civil suit.Bank have no right to threaten the customers.For that you can file criminal case against them.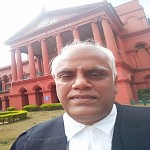 Parthasarathi Loganathan
(Expert) 12 October 2010

Bank must have classified your account as NPA and made 100% provision for the unsecured portion which in your case is 100% clean loan. That is why their recovery approach appears threatening in your language. Makkadji's advice is the most practical solution in this case. Please convert this into a clean loan account with fresh repayment schedule making a compromise settlement with the bank instead of resorting to any legal confrontation which would further end up incurring huge litigation costs for simple issues.

Querist : Anonymous (Querist) 13 October 2010

i do agree with all of you. total outstanding as if now as per them its around 1,20,000 rs as 83,000 rs principal they are offering settlement on 42,000 rs. which is not possible to pay me the maximum i can pay around 20,000 for that i have sell my bike that what i can do next shall i go for debt consolidation company shall i hire a lawyer who will take care of this issue i want to know how much i have to pay in case if i will go to court to pay the amount approximately..how much time it will take from court to get notice in order to settlement so i can arrange money

Querist : Anonymous (Querist) 13 October 2010

my parents around 70+ i have take care of other thing as well. i have not issue any check to them plz let me know how i have start the basic what should i do first and after that what i have do..what would the minimum should i pay in this case...? they are telling we will sell u r home in order to get money we will send e-mail, mail across to u r organization regrading this matter as well. and what i want what kind of future problem could happen...?? plz let me know so i can talk to my parents. i will settle the case i would be eligible for loan in future or either my family member on same address
---
You need to be the querist or approved LAWyersclub expert to take part in this query .