Compassionatw appointment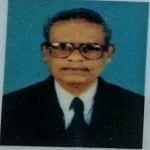 Isaac Gabriel
(Querist) 02 September 2020 This query is : Resolved

The Government has issued orders providing compassionate appointment to the wards of cooperative society employees who die while on duty. An employee who had worked continuously for 20 years dies while on dury. The retirement benefits,ie gratuity,pf,leave encahment have been rightly paid.But refuse compassionate appointment to son stating that the head of department has issued circular to refuse compassionate appointment that the deceased employee ,though put in 20 years of service was not regularised till his death.. Whether cicular can override the Government order? Is there any chance to get compassionate appounment?Experts please help.

Dr J C Vashista
(Expert) 02 September 2020

Compassionate appointment can not be claimed as a right, it is prerogative and policy of employer/ department, which is generally in consonance with the instructions issued by Union/ State government orders on the subject.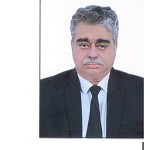 Sudhir Kumar, Advocate
(Expert) 02 September 2020

compassionate appointment per-se is not an enforceable right.

even in govt also this continues on the basis of depttl circular (Administrative Instructions) and there is no statutory provision.


This is also prima-facie violation of Supreme Court order prohibiting more than 50% reservation and is continuing because so far none has challenged it.

Rajendra K Goyal
(Expert) 02 September 2020

Compensatory appointment is not a matter of right.
In this case the deceased employee was not regularized till death.
If department has declined, appeal to higher authority. If again declined, may approach court for relief, chances seem to be bleak.


P. Venu
(Expert) 02 September 2020

Yes, compassionate appointment is not a matter of right. However, the application not being considered just because the instructions from the HoD could be taken up with the Government.
---