Company ask for resignation other wise give terminate

adi
(Querist) 04 March 2018 This query is : Resolved

Dear sir,

Company is asking for resign of my friend ( without any reason ) say financial problem of the company after his 7 years of service and giving 3 month salary.but if he refuse to resign then the company will terminating him and his termination latter says due to business purpose they are terminating you .

1) The question is can company can terminate any employee on this basis.
2) only 3 month salary ,graduaty, pf is sufficient after termination.
3) is employee can get compensation from company .
4) why company not give VRS
thanks


Kumar Doab
(Expert) 04 March 2018

Do you have any irrefutable evidence that you are being pressed to give up employment by tendering resignation?


Kumar Doab
(Expert) 04 March 2018

While posting such queries employee should post basic information!
What is this establishment; Commercial, Industrial?
What is its nature of business say; IT, ITeS?
How many persons are employed in it?
What is your designation and nature of duties?
How many persons report to you?
Do you have any power to sanction leave/increment/appoint/terminate/appraise etc etc ?
You are in which state? Since how many months you are working? Are you under probation period or your service is confirmed in writing?

Do standing orders (model/certified) apply to establishment and your designation?
What is notice period as per appointment letter/offer letter and what was notice period tendered by you?
Was ever any stinker, memo, show cause notice on any misconduct issued to you?
Does the establishment have its appraisal system? Do you have copy of signed appraisal forms, matrix, KRA's, performance date? How was your performance?
Are you a member of employee's/trade unions?
Has the establishment issued/supplied, offer letter, appointment letter, salary slips of all months, PF number and a/c slips of all years, ESIC card, correct FnF statement, Form 16 as per correct FnF statement, acknowledgment and acceptance of notice of resignation/final resignation, acknowledgment of handover of charge, NOC/NDC……………?


You may post response to the relevant points..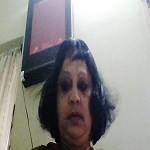 Ms.Usha Kapoor
(Expert) 05 March 2018

An employee has to put in 10 years service in order to apply for VRS.The termination order on the ground of business purpose is in fact your lay off by the employer on account of his business losses. You can claim good compensation package from him or even he may rehire you when financial crunch and everything is normalized.

adi
(Querist) 06 March 2018

Dear Mr. kumar doab,
Thank for your comments.
My friend has a 8 years working in power sector company as a sr engineer. In this company more than 350 employees are working.it is in chhatisgarh state.No body is report to him and he has no any power to sanction leave etc in appointment latter there is 3 month notice period mentioned.he didnot do any mis-conduct and no any show cause notice issued performance is also good . Every thing is good but company asking resing from him . he refuse to resign company have terminated him . in his termination later mention that he will be get 3 month salary , graduaty and balance salary .

So please guide him what he will do?

Kumar Doab
(Expert) 06 March 2018

In your 1st post you did not mention that Termination order has been issued and supplied...



adi
(Querist) 06 March 2018

Dear Mr. Kumar Doab,
The termination latter is given by mailed by today .They are planing to reduce man power near 100 people from this way.

Kumar Doab
(Expert) 06 March 2018

Perspective;

The affected employee may get everything and find another employment..
The affected employee may collect everything under protest and find another employment..


If employee is covered by def of 'Workman' as in ID Act he/she may consider retrenchment compensation...

Approach a very able senior LOCAL counsel of unshakable repute and integrity specializing in Labor/service matters and having a successful track record ...and worth his/her salt....

The counsel can examine and advise appropriate forum if employee wants to agitate an options and merits in each option..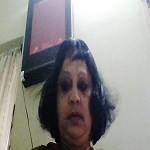 Ms.Usha Kapoor
(Expert) 19 June 2018

I agree with Kumar Doab.
---
You need to be the querist or approved LAWyersclub expert to take part in this query .