Co-operative society

Sachin Kumar
(Querist) 12 September 2021 This query is : Resolved

I reside in cooperative society. I pay fixed amount of maintenance per month. Manging committee never gives list of expenses out of monthly maintenance they are getting from members. They put amount in there pocket.
When some repairs are to be done in society (like repair of broken wall), managing committee demand additional amount which is very high compared to cost of work and when few members question this, they cut electricity from generator set. There is no bank account of society and all the things are happening in cash.

What remedy does member had against managing committee ?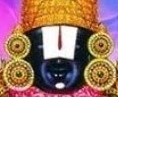 kavksatyanarayana
(Expert) 12 September 2021

The Housing Society shall maintain Minutes Register (Executive Body or General body meeting minutes register) and Statement of Income and Expenditure and it shall be placed before the General Body Meeting to be conducted every year (for proposal and approval within 14/21 days). Such lapses are shall be reported to the Registrar/Dy. Registrar of Cooperative Housing Societies of your District, marking a copy to the RERA. SHIRISH PAWAR, 7738990900
(Expert) 13 September 2021

Hello,

You have to take legal action against the managing committee. Managing Committee is bound to give the accounts to their members, they are also bound to audit the accounts. Society is bound to open a bank account for making a certain investment in co. op. banks. Society cannot recover money as per their wish they have to pass a resolution for the same. If you are aggrieved with the resolution of society you can challenge it before co. op. registrar. Consult with local advocates and initiate legal action against the society.

Dr J C Vashista
(Expert) 13 September 2021

Whether accounts of the society are not being audited and approved by Annual General Meeting of the members ?
Accounts of the society has to be maintained, audited, submitted to Registrar and approved by AGM as per State Cooperative Societies Act and Rules.
Unbelievable statement.

Dr J C Vashista
(Expert) 13 September 2021

However, if so, get an inquiry instituted by the Registrar Cooperative Societies

P. Venu
(Expert) 14 September 2021

The Managing Committee is an elected body holding office at the pleasure of the General Body. The initiative in addressing the maladministration lies with the GB.
---