Certified copy

Querist : Anonymous (Querist) 02 October 2023 This query is : Resolved

Sir/Madam,

Reg an ongoing civil case (partition matter) in district court Gurugram, i wanted to get a certified copy of WS filed by my advocate.
They were asking Rs. 1000.00 to get the copy from court.

Could you please help me know the procedure to get the same as I came to know there is a nominal fee for same.

Thank you.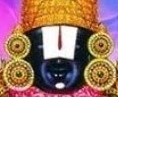 kavksatyanarayana
(Expert) 02 October 2023

Why did you not ask your own counsel? Request your advocate to provide you with a copy of WS.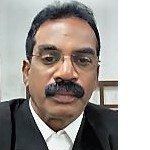 T. Kalaiselvan, Advocate
(Expert) 03 October 2023

If it is your case, you can obtain the copy of the WS from your advocate itself, who has filed the same on your behalf.
He will give a photocopy of the written statement from his office bundle.
If he is reluctant then you can apply for certified photocopy of the same as a party in person from the office of the particular court and get the copy

Pradipta Nath
(Expert) 03 October 2023

Engage a law clerk to do the job if you think the fee is high.

Querist : Anonymous (Querist) 04 October 2023

Thanks to all of you for your suggestions.

Querist : Anonymous (Querist) 07 October 2023

T. Kalaiselvan Sir,
Thanks for your suggestion. As my lawyer is not responsive and honest to me may be he has some connection (benefits) with other party.
Do I need to enagage another advocate at this stage or speak to my advocate why he is not supporting me.
I spoke to my advocate and they said that they have submitted the printed /signed copy to court and he himself do not have the copy which is totally unbelievable. I am very upset that why he is reluctant to share the WS copy with me.

Please advise.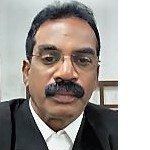 T. Kalaiselvan, Advocate
(Expert) 08 October 2023

You can approach the office of the court with a copy application seeking certified copy of the documents you desire to obtain and sign the copy application as party in person.
If you suspect the integrity of your advocate it would be better that you change the lawyer

Querist : Anonymous (Querist) 09 November 2023

Sir after seeing the certified copy its been found that all the allegations (which are like I am harassing them and not ready to partition the land etc. are actually false. There are no issues among the parties and they also agreed) are admitted by me which is all happen due to trust I did on the other party as he is my cousin and he told me that all paperwork is done and just need to sign advocate's office. I signed without reading anything all due to trust. I admit my mistake here. Now when I told to my cousin (as he arranged the lawyer for me as well) to let his lawyer submit a clarification kind of application that as such no issues among us exists now and allegations are all sorted out, and we both are ready to partition the land of concerned suit so that judge will show the leniency towards me while deciding the order. Neither he is showing any interest nor his lawyer.
Is it they want to put the stay on the land forever by extending the dates of the case and finally I should sell the land to them only when I get frustrated with it. Its already over a year now.

I spoke to another lawyer and he said that just keep in mind to agree that you are ready to partition when asked by court rather than wasting money again to hire another lawyer.

Please provide suggestion/advise.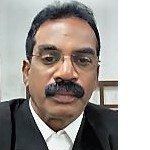 T. Kalaiselvan, Advocate
(Expert) 09 November 2023

It seems that the lawyer engaged on your behalf by the opposite party is a colluding lawyer and he will sail with the opposite party.
Hence you better discontinue the services of your current lawyer and engage the services of an experienced lawyer so that you are not taken for a ride or taken for granted.
If you still continue in the same manner then you may not get any progress in this cae neither you will get any rightful relief and they will pressurise you to compromise on their terms.
Hence do not sleep anymore, wake up and proceed in the right direction
---