Cancellation of sales deed

Bibhudatta
(Querist) 04 December 2019 This query is : Resolved

Dear Experts,

Please help me on following query.

My client's father sold his grandmother's property to him when he was minor without her (grandmother) knowledge. Now my client wants to cancel the sales deed which is void.

Please suggest the procedure how to cancel the same. Presently my client is major.

Thanks and regards,
Bibhudatta



K Rajasekharan
(Expert) 04 December 2019

The only way to cancel a void sale deed is to file a suit for cancellation of the document. It can be done under Section 31 of the Specific Relief Act by any person who apprehends that if the void document is left as such it would cause him serious injury.

Your client's father cannot sell a property which he doesn't own and without the knowledge f the title holder – the grandmother. So it is a wholly void document which does not exist in law.

After the registration of the sale deed the Registrar has no power to do anything to cancel the deed.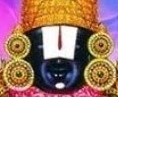 kavksatyanarayana
(Expert) 04 December 2019

Once a sale deed was registered, it shall be cancelled by a civil court/high court or by a State/Central government only.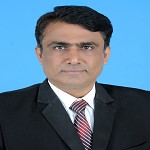 Sankaranarayanan
(Expert) 05 December 2019

Yes it can be only through Court as suggested by learned friends

Dr J C Vashista
(Expert) 07 December 2019

Sale deed stated to have been executed and registered by your father "when he was minor", is it?
If so, it is an "unbelievable" as the executant was a minor and any action taken by a minor is invalid.
It is better to consult a local prudent senior for better appreciation of facts/document for proper guidance.
---