CANCELLATION OF ADOPTION DEED

M. PIRAVI PERUMAL
(Querist) 27 May 2009 This query is : Resolved

THE ADOPTED CHILD FELL ILL ON BEING SEPARATED AND THE NATURAL PARENTS WANT TO GET BACK THE GIRL. WHETHER A REGISTERED ADOPTION DEED CAN BE CANCELLED ? WHAT IS THE WAY OUT ? NEED THE VALUABLE OPINION OF THE EXPERTS.

Y V Vishweshwar Rao
(Expert) 27 May 2009

If the Adoption is valid , the Adoption can not be cancelled.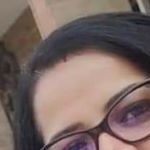 RAKHI BUDHIRAJA ADVOCATE
(Expert) 27 May 2009

Yes, Mr. Vishweshver is absolutely right.

M. PIRAVI PERUMAL
(Querist) 27 May 2009

I do agree with that sir. But is there any way out. Both sides now agree and want to some how get the adoption cancelled.

Y V Vishweshwar Rao
(Expert) 27 May 2009

Dear RaviP M I am also serching for the Way out in one case. I will inform you any material on this after some time ,

If Adopted Child only not interested in adoption whether adoption can be cancelled /or ignored

Both the natural parents and adoptive parents wants to Cancell the addoption , whether it is valid





SANJAY DIXIT
(Expert) 27 May 2009

IN MY OPINION cancellation of adoption deed is not permitted under law except if there is some defect in the deed.

When an adoption deed was executed properly and accordingly registered the adopted child lost all interests in his natural parents at that moment and said deed can't be cancelled in any way.

Y V Vishweshwar Rao
(Expert) 27 May 2009

You are right Mr Dixit !

For discussion only !

The marriage is Hindu religious Part/obligation, so also the adoption.

The marriage can be dissolved on Certain grounds .

The adoption can not be revoked / cancelled !.

The Adopted boy will re-born in the adoptive family and no more in the natural parents family


B.B.R.Goud.
(Expert) 01 June 2009

A valid adoption, shall never be cancelled, as per Hindu Law.

There may be a remote chance of oppurtunity to cancel, by mutual consent of medical and health condition, under Art 21, of The Constitution of India.

Under the legality of Adoption, No person shall have the power to cause the adopted child to suffer physically, mentally affects the medical and health of that child.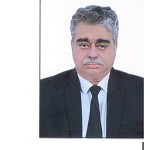 Sudhir Kumar
(Expert) 04 April 2014

meet advocate with deed perhaps there may be some infirmity. Otherwise no chance.
---
You need to be the querist or approved LAWyersclub expert to take part in this query .