can ressolution passed by majority can be challanged ?

Tipsy
(Querist) 02 September 2009 This query is : Resolved

Top instal Mobile Tower we called EGM and
Housing society decision was taken by majority out 39 votes , 36 were positive for installation and 3 Top floor were reluctant . Can resolution be challenged,
by minority ?

RESOLUTION

" RESOLVED THAT approval of the Society be and is hereby given to
the proposal to give on lease the open space on the terrace/rooftop of
the building Namely XXXXI Co-operative Housing Society LTD
to install, maintain & Operate an Mobile Tower Equipments
with Antenna .to Dishnet Wireless Limited (the "Licensee"), a company registered under the Companies Act, 1956 having its registered office at Dishnet Wireless Limited Aircell Limited,on such terms and conditions and for such period as specified in the draft agreement a copy of which is placed before the meeting.."

"RESOLVED FURTHER THAT Mr. - Chairman of the Society, be and is hereby authorized to sign and execute the Leave and Licence Deed and such other documents, agreements, deeds and papers as may be necessary in this regard."

"RESOLVED FURTHER THAT Mr. – Chairman of the Society, be and is hereby directed to take such further action as he may deemed necessary or appropriate to perform all obligations and commitments of the Society in accordance with the provisions of the Agreement in this regard."




A V Vishal
(Expert) 02 September 2009

What are the bye-laws of the society regarding resolution and majority has to be checked. Further, only if there is undue influence, coercion etc.... the resolution of the majority can be challenged.

A. A. JOSE
(Expert) 02 September 2009

In the ordinary course, such decisions can be challenged irrespective of majority support.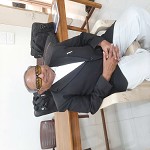 Adinath@Avinash Patil
(Expert) 03 September 2009

yes if resoultions are ab initio void.
---
You need to be the querist or approved LAWyersclub expert to take part in this query .