Can my brothers can calaim this 1 bugha now?

Shreyas
(Querist) 29 November 2021 This query is : Resolved

In the year 2000 ,we 5 brothers made partition deed of our Ancestral agriculture land and it was signed by all 5 brothers and also registered in sub registrar office.actually at that time i got 1 bigha of extra land compare to the other 4 brothers by mistake.and they all signed the partition deed and also registered in sub registrar office.now in 2021, we 5 brothers are going to sell this land so the buyer tell me that he will give the money of my 1 bigha extra land to me only in my hand instead of giving it to the rest 4 brothers because that land is on my name currently.but my 4 brothers tell me that you have to make 5 parts of this money which you will recieve from buyer otherwise they will file case against me in court.so i want to know now it is possible for them to claim this 1 bigha land if i am not giving the money of this 1 bigha extra land to them?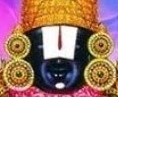 kavksatyanarayana
(Expert) 29 November 2021

It is better to go to an amicable settlement. Otherwise, the case may take a long time in suits. You stated that by mistake one bigha extra land came to your part. So you think your self and it is better to convince your siblings.

J K Agrawal
(Expert) 29 November 2021

All the justice is not in hands of Courts only. And no court on earth capable to give a final verdict. The amount of 1 bigha Land may be a bonanza for you but you will not get it entirely. You shall have to loos money on endless litigation, you shall have to loos your 4 loving brothers who trusted you last 20 years. You can earn some money by loosing a lot.

J K Agrawal
(Expert) 29 November 2021

Legally they can certainly claim their because the agreement of partition is suffering from misrepresentation and mistake which renders it a void agreement. It does not make any difference that the agreement is registered or not. Value or registration is only up to extent that the Registrar is also one of witness of your agreement.

Shreyas
(Querist) 29 November 2021

But in 2000,they all 4 brothers were fighted with me for the partition of the land.And i did not go to any lawyer with them to make the partition of ancestral land that which one get which one land because we have 6 farms total.They written the partition deed by themselves and did not even ask me to which type of farm you want this one this this one.they all 4 took good parts of the farms which are on the road side...they all 4 brothers wrote partition deed by themselves
at that time..i only signed it and at end went with them to sub registrar to registered partition deed....but god was with me..they did mistake and gave me 1 bigha extra land...and also registered on my name by signing. After some years they realized that they gave me 1 bigha extra..so why i give them if god want to give me.they all taken good parts of the 5 farms...i only want to know that if they go in court...there are any chances to win for them...?


Shreyas
(Querist) 29 November 2021

And sir one of my friend's wife have become the victim of fraud by their sibling brothers. actually she has 2 brothers and they have the 30 bigha land at countryside which worths more than 1000 crores..but her brothers took his sign on 100rs stamp paper for removing her name from all lands and also registered in sub registrar by giving lure.currently her name is removed from all lands.so her case and my case is same ...if she do not able to claim this crores rupees land because she signed it on 100 paper stamp paper..then how my 4 brothers took this 1 bigha of extra land which is registered on my name and they all had signed on the partition deed in the year 2000....please explain me...this query.

P. Venu
(Expert) 30 November 2021

This is a repeated query. It appears that you are trying to have some fun at the expense of this forum.

Shreyas
(Querist) 30 November 2021

Sir,please explain the riddle.
---