Buying property with encumbrance

Manjunath
(Querist) 12 September 2021 This query is : Resolved

Hi Sir/Madam

I am planning to buy a property which is mortgaged to a co-operative bank via procuring bank loan from other banks. Many banks are not willing to provide home loan for the property with mortgage loan from cooperative banks. I am left with 2 banks who are willing to do and both have a different conditions
Description of property
1. Property is in Bangalore corporation limits and is a house constructed on plot developed and allotted by BDA.
2. Land owner has mortgaged property for around 1.1 crores to a cooperative bank. which also reflects in the EC .
3. I am buying property for 1. 65 crore out of which I a looking for loan of 1.2 crores.
4. cooperative bank will only release DTD and give originals after 3 days of amount is paid to them
Offer from Bank1
1. Bank 1 is ready to offer a loan they are saying to make a sale deed on the day when bank gives DD to cooperative bank and then do DTD release after 3 days to seller A
that Is I Person A has mortgaged property to bank.
Person A sells property to me on the day when my banker gives cheque for clearing mortgage to Banker of A.
Person A will do execute DTD release after 3 days of selling property to me.


Option from bank 2
They will provide DD to A's banker
A will do release of DTD
A will register house to me after releasing DTD.
This bank needs interim security for a week like document of any other property owned by us which would have value same as the loan provided by bank until we do release deed and sale deed and handover the original documents of property.

I am not sure which one is safe and which one is legal, Bank 1 also claims it safe for me as the risk for me is less, But not sure its legal,
Bank 2 says this path is correct but will have some risk but can be mitigated by doing a registered sale agreement,

Please help me with what is the right option for me to follow?

Dr J C Vashista
(Expert) 13 September 2021

Too long a story for consideration and obligation.
Consult a local prudent lawyer for proper appreciation of facts/ documents, professional advise and necessary proceeding.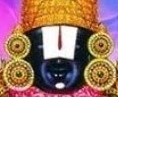 kavksatyanarayana
(Expert) 13 September 2021

The query is not at all convincing. No one come forward to buy such a mortgaged property. So what is your interest to buy such a mortgaged property?

P. Venu
(Expert) 14 September 2021

The issue requires professional consultation.
---