Buying property of deceased from widow with minor kids

Querist : Anonymous (Querist) 22 November 2022 This query is : Resolved

I'm looking to purchase a residential plot whose owner passed away 18 months ago. As per the legal heir certificate, the deceased person left behind a 41-year-old wife and three small children (two boys and one girl, aged 16 yrs, 8 yrs. and 10 yrs. respectively). What precautions should I take right away while registering the property under my name in order to defend myself from any claims made against me in the future?

Querist : Anonymous (Querist) 22 November 2022

Additional Information: The seller belongs to Muslim faith.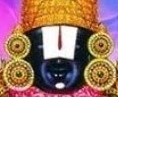 kavksatyanarayana
(Expert) 22 November 2022

If the owner's plot is self-acquired you can buy that plot but that sale document shall be executed by the widow in her own capacity and as guardian of the minor children. If any disputes regarding the property or other heirs of the owner then you should obtain permission from the court.

Advocate Bhartesh goyal
(Expert) 23 November 2022

Minor's share can not be sold by natural guardian without prior permission of court so seller ( mother ) has to first obtain permission from court to sell the property ( share ) of minor.

Dr J C Vashista
(Expert) 23 November 2022

I concur the opinion and advise of experts Mr. Kavksatayanarayana and Mr. Bhartesh Goyal ji.

P. Venu
(Expert) 27 November 2022

Under Muslim personal law, the mother is only the de facto guardian, not the legal guardian unless so appointed by the Court.
---