Blank Cheque given for security deposit

Nishant Pandey
(Querist) 18 August 2019 This query is : Open

Hello,
In 2016-17, I had submitted one blank cheque to one of my business associate to get registered and work as vendor for them in Bihar. They have given me work order and we both signed a work agreement in which it is mentioned that they will provide us materials for work execution (cheque was taken against materials only). Payment term says that they will pay 70% of the Bill every month and rest will be paid after client JMC and reconciliation of the material. There is arbitration clause in the end of the agreement as well.
We stared working and completed our project. The company asked me to return back the materials which where left according to their book, they claimed of around 140000/- value material was pending at me. I humbly submitted all the belonging available with me which even was not in their book which shows their book was not properly updated. After submitting all materials when I asked for my payment and reconciliation statement, nothing was given to me.
Meanwhile company has closed it's office from my district in Bihar and now working at Buxer.
Today on dated 18.08.2019, I have received one Notice claiming to return materials worth 600000/- within 10 days otherwise they will put my cheque for encashment failing to which they will file case of cheque dishonor. I have all supportive documents which proves that there is no materials pending with me and even my payment is outstanding on them.
Please advise me what to do? Will it come under sec 138 if the cheque gets dishonored?
Rgds!!
Nishant Pandey

Guest (Expert) 18 August 2019

Only an good Advocate could help you now.

Guest (Expert) 18 August 2019

Send an effective and Legally valid reply to them in detail immediately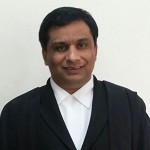 PARDEEP KUMAR
(Expert) 19 August 2019

Send them a proper reply therein also asking your payment with interest, damages, loss of profits etc. Invoke Arbitration clause or alternatively file a money or recovery suit therein they would seek referral to Arbitrator. Recently all cheque books were changed, so though I am not sure but that old cheque won't be valid, check with your bank, if required issue stop payment instructions.

Dr J C Vashista
(Expert) 19 August 2019

It is advisable to seek professional services of a local prudent lawyer with relevant records of the case, however, obligation of experts on this platform is based on limited information provided by you, which may be fruitless in your case.
Moreover, it is a commercial query for that you have no option but to consult and engage a lawyer.

Hemant Agarwal
(Expert) 19 August 2019

1. It is naturally obvious that the Company is going to deposit your "security cheque" and file the 138 cheque bouncing case against you.

2. As mentioned by above Experts, serve proper legal notice to the company that you have not given any blank cheque to them and that IF they have any blank cheque THEN have such blank cheque is stolen from your local site office.

3. On the background, start accumulating all documentary evidence in your defence against the probable cheque bounce case on you. IF the Co. deposits the cheque (at Buxer) i.e. other than your district site office, THEN you shall be proving point no. 2.

Keep Smiling .... Hemant Agarwal
VISIT: www.chshelpforum.com

Adv. Yogen Kakade
(Expert) 19 August 2019

It is advisable to send a thorough reply to the notice with the help of a good lawyer and be ready with your vital points for defense if they initiate proceedings of 138 against you.

P. Venu
(Expert) 19 August 2019

The facts posted suggest that there is no enforceable debt, but only a bonfide dispute. As such, the party cannot take advantage of the provisions of Section 138 NI Act. A proper reply setting out the facts would help in assisting the issue.
---
You need to be the querist or approved LAWyersclub expert to take part in this query .