Attending agm in case of absence by committee member

Querist : Anonymous (Querist) 21 September 2022 This query is : Resolved

Dear Sirs,
I am a Member of the society in Thane. I have allowed my wife who is an Assosciate Member to join as Managing Committee Member by signing Appendix -10A ( under the Bye Law no 117 (d).
As per this appendix, I shall not attend the General Body Meeting or in the election process of the society till she remains as a Committee Member.

Now in the AGM for FY 2021-2022, she will be absent due to health issues. In such a case, is it allowed by The Maharashtra Co-operative Societies Act, 1960 , to attend the AGM by me.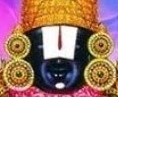 kavksatyanarayana
(Expert) 22 September 2022

No, you are not a member of the society, hence not entitled to attend AGM.



Dr J C Vashista
(Expert) 25 September 2022

Being a member, you have all the rights to attend.
However, you had authorised your wife (associate member) to attend meetings on your behalf, which can be revoked any time.
However, it is better to consult a local prudent lawyer practicing Maharashtra Cooperative Societies matters.

P. Venu

(Expert) 06 October 2022

Have you consulted the office bearers?
---