Arrears of rent and claiming of damages.

Querist : Anonymous (Querist) 06 November 2020 This query is : Resolved

I leased out my premises. The tenant has vacated the premises, without paying the upto date rents. He was in due for the last 6 months rents. And also he damaged our premises, which requires immediate repairs. So I have to file recovery petition for arrears of rent and damages. I am from Andhra pradesh State.

Now my doubt is : which court is having jurisdiction either the Civil Court or the Rent Control, and also under which Act CPC or Rent Control Act.

Plz. suggest.
Thanks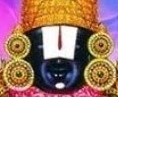 kavksatyanarayana
(Expert) 06 November 2020

Whether any lease agreement is executed between you and the tenant? If so, what are the terms and conditions of the agreement?

Dr J C Vashista
(Expert) 07 November 2020

Local (State) laws govern rent control, it would be advisable to contact and consult a local prudent lawyer for proper guidance and necessary proceeding.

H. S. Thukral
(Expert) 07 November 2020

You have to file a suit for recovery of money in Civil Court. Since there is now no relationship of landlord - tenant , Rent Controller shall have no jurisdiction over the matter. Send a notice of demand before filing the suit.

Rajendra K Goyal
(Expert) 07 November 2020

File suit before the civil court. Agree with the advice from expert H.S. Thukral.

Advocate Bhartesh goyal
(Expert) 07 November 2020

Rent Control Act differs from State to State so it will be better to contact local lawyer who will guide you properly.

Hemant Agarwal
(Expert) 08 November 2020

AGREE with ALL advise of above Experts.

Keep Smiling .... Hemant Agarwal
VISIT: www.chshelpforum.com
---