Approach road
VASANT SAWANT
(Querist) 23 September 2023 This query is : Resolved

Adjunct to our house Government forest land encroached by third party with boundary wall leaving no approach road either side to the main road. Requested to concerned district authorities for a 12 feet approach road from my house.But to date no approach road provided.Please advise what is legal way for permanent inhabitants dweller for approach road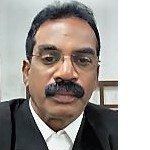 T. Kalaiselvan, Advocate
(Expert) 24 September 2023

If there was existing a pathway for road access and ingress and egress purposes earlier and now it has been blocked, then you can approach court with a suit for mandatory injunction to remove the blockade and for easement rights by necessity to facilitate you to have road access and provide pathway for this purpose and also a permanent injunction agaisnt those who restrict your movement through the pathway.

VASANT SAWANT
(Querist) 24 September 2023

Thank you very much sir

Dr. J C Vashista
(Expert) 24 September 2023

Get the encroachment removed by Forest department.
However, how and why forest department can oblige you for an approach road to your house ?
VASANT SAWANT
(Querist) 24 September 2023

Sir, third party encroached the govt forest land but forest dept not taking any action due to encroachment of other people in different forest land in near by locations. Thank you sir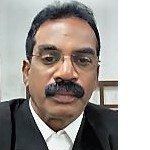 T. Kalaiselvan, Advocate
(Expert) 24 September 2023

The forest department will be concerned only if the forest land has been encroached.
Whereas your neighbor has blocked the pathway, hence you can take action directly against him by filing a suit seeking mandatory injunction to direct him to remove the compound wall and to provide you the way for your road access from your property and for your ingress and egress purposes, for this in addition to mandatory injunction, you have file suit for easement rights and also an application for permanent injunction to restrain him from repeating the similar situation in future.
VASANT SAWANT
(Querist) 25 September 2023

Okay sir thanks a lot

P. Venu
(Expert) 28 September 2023

The facts posted suggest deeper issues. Please post complete facts.
---