Am i eiligible for grattuity ?

Hanumanthe Gowda
(Querist) 06 July 2021 This query is : Resolved

I have completed 4 years 191 days, Am I eligible for gratuity?
Working in IT complany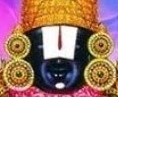 kavksatyanarayana
(Expert) 06 July 2021

No. It requires a period of 4 years and 240 days to get the gratuity.

Dr J C Vashista
(Expert) 08 July 2021

You have completed 4 years 6 months and 11 days service therefore, you are eligible for gratuity.

P. Venu
(Expert) 10 July 2021

In such case there are decisions of certain High Court (Kerala, Madras etc.) that employees in such cases are eligible for gratuity. The decisions are based on the provisions of Section 2A(2)(a)(i) of the Payment of Gratuity Act -

'2A. Continuous service.—For the purposes of this Act,—
(1) an employee shall be said to be in continuous service for a period if he has, for that period, been in uninterrupted service, including service which may be interrupted on account of sickness, accident, leave, absence from duty without leave (not being absence in respect of which an order treating the absence as break in service has been passed in accordance with the standing orders, rules or regulations governing the employees of the establishment), lay-off, strike or a lock-out or cessation of work not due to any fault of the employee, whether such uninterrupted or interrupted service was rendered before or after the commencement of this Act;

(2) where an employee (not being an employee employed in a seasonal establishment) is not in continuous service within the meaning of clause (1), for any period of one year or six months, he shall be deemed to be in continuous service under the employer—

(a) for the said period of one year, if the employee during the period of twelve calendar months preceding the date with reference to which calculation is to be made, has actually worked under the employer for not less than—

"(i) one hundred and ninety days, in the case of any employee employed below the ground in a mine or in an establishment which works for less than six days in a week;" and

(ii) two hundred and forty days, in any other case'

However, the ratio of these decisions are not being followed by many an employer in the absence of authoritative pronouncement by the Supreme Court.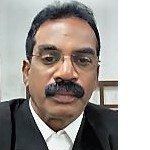 T. Kalaiselvan, Advocate
(Expert) 14 July 2021

For the calculation of the 5 years, a single year is assessed as 240 working days for employees working in organisations that do not involve work underground. For those working in mines and other such fields, a year is assessed as 190 days.

---