Affidavit - urgent

Manish Singh
(Querist) 28 August 2008 This query is : Resolved

Dear Members,
could you please throw some light that to what extent an affidavit of evidence can contain pleadings mentioned under the plaints?
Please do the need ful and its really urgent.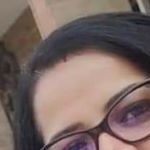 RAKHI BUDHIRAJA ADVOCATE
(Expert) 28 August 2008

Affidavit of evidence can contain the facts of the case(plaint) only about which the deponent is aware. For more quarry u can contact me at:
rakhibudhiraja@gmail.com
Mb.-9871158578, 9711364956

Srinivas.B.S.S.T
(Expert) 28 August 2008

Order XVIII Rule 4 was substituted as per CPC amendment which came in to force from July, 2002. Or 18 Rl 4 more precisely the sub rule 1 reads as follows " in every case, the examination-in-chief of a witness shall be on affidavit and copies thereof shall be supplied to the opposite party.......". almost all killing the art of chief examination.

As per Order XIX rule I an affidavit is a declaration of as to facts made in writing and sworn before a person having authority to administer the oath.

The rule is that a decision on facts must be decided on evidence recorded in the court as provided under Or.18 rl 4.

As such if the plaintiff is giving his evidence in the form an affidavit as P.W.-1 he can mention all the aspects mentioned in the plaint., like wise a defendant of his written statement.

Because as per Or VI Rl I pleading shall means plaint and written statement.


The Documents filed either along with Plaint or Written Statement shall also be shown in a tabular form along with respective exhibit numbers in the evidence affidavit. The following is a format of Evidence affidavit filed in a simple suit for recovery of money due on a promissory note.


IN THE HONOURABLE COURT OF II ADDL. DISTRICT JUDGE

AT VISAKHAPATNAM



O.S.No. /2007



Between:



XXXXXXXX Plaintiff


And

XXXXXX Defendants

EVIDENCE AFFIDAVIT FILED UNDER ORDER XVIII RULE 4 READ WITH ORDER XIX RULE I OF CIVIL PROCEDURE CODE.,1908


I, XX, S/o. XX, Hindu, aged XX years, residing at XXXXXXX., do hereby solemnly affirm and state as follows.

1. I am the plaintiff herein and I am well acquainted with the facts of the case.

2.I submit that I am the native of Visakhapatnam. The Defendants are none other than my mother's elder sister and the 2nd defendant is son of the first defendant. I submit that the Defendants approached me and requested me to lend a sum of Rs. 8,50,000/- (Rupees Eight Lakhs and Fifty Thousand Only) as loan to meet their family expenses and to clear their sundry debts and promise to repay the amount along with an interest @ 24% per annum. That keeping in view of the relationship with the Defendants and as well as on humanitarian grounds I thought that the Defendants needs timely help, acceded the request of the Defendants and lent a sum of Rs. 8,50,000/-,on XX-XX-XX. Evidencing the said transaction the Defendants executed a promissory note in my favour on the same day promising to repay the loan amount along with interest at a rate of 24% PA, to me or to my agents on demand. I submit that the entire transaction took place at my residence.



3. I submit that the Defendants after receiving the loan amount neither paid interest nor the principal. I have demanded the Defendants to clear the loan amount many a time, but it did not yield any result.



4. I submit that the Defendants are trying to evade from their liability to repay the due amount to me.



5. I submit that the Defendants are neither agriculturists, nor agricultural labourers; hence they cannot claim any relief under debt relief Act.



6.I submit that along with the plaint I have filed the following documents to prove my contention the Honourable Court may be pleased to mark the exhibits on my behalf.


S.No.


Date


Description


Remarks


Exhibit

1.





Demand Promissory note executed by Defendants in my favour


Original


A-1



I, therefore, pray the Honourable Court in the interests of Justice that your Honourable court may be pleased to pass a decree and judgement in my favour and against the defendants



a) for a sum of Rs 13,67,933/-( Rupees Thirteen Lakhs Sixty Seven Thousand and Nine Hundred and Thirty-three only)
b)for subsequent interest at the rate

K.C.Suresh
(Expert) 29 August 2008

Good Sri. Very good performance.

Manish Singh
(Querist) 29 August 2008

Dear MS Rakhi and my friend Sri,
I am extremely thankful to both of you for providing such a detailed information.
Sri's case is a back up for me and this really helped me lot.
i AM proud to be associated with this forum and having ssuch knowledgeable friends.
---
You need to be the querist or approved LAWyersclub expert to take part in this query .