Adverse possession and a daughters right

Ram Pratap Singh
(Querist) 15 November 2022 This query is : Open

A person had purchased a piece of land (through a registered sale deed) from a family member (male) before 15 years. now a daughter stands to claim the property by virtue of being daughter and having right of ownership acquired in ancestral property. The right of person can supersede the right of daughter as he is holding uninterrupted adverse possession of land.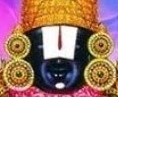 kavksatyanarayana
(Expert) 15 November 2022

Whether that person (father of the daughter) is alive or not? As per your query, the person purchased the property, and hence it is his self-acquired property no one has a right over it and he can do it as he likes. If he died intestate then all his legal heirs have equal rights over the land.

Dr J C Vashista
(Expert) 16 November 2022

What is the status of subject land i.e., ancestral or self-acquired land of vendor ?
What is your locus standi / concern to the transaction ?

Ram Pratap Singh
(Querist) 16 November 2022

The land was ancestral, and an adopted son (cousin brother of said daughter) sold the piece of land, as the land was in sole and absolute possession of the adopted son. The purchaser is still in possession since 15 years. Now suddenly the daughter springs up and filed a revenue appeal before the SDO revenue for mutation (namantaran)

Advocate Bhartesh goyal
(Expert) 16 November 2022

Daughter has right her share in ancestral property so her claim is genuine.Mere long possession of purchaser on disputed property is not criteria to claim ownership.It should be the adverse/hostile to true owner.

Dr J C Vashista
(Expert) 17 November 2022

The adopted son (cousin brother of said daughter) is stated to be in possession but he has no right, claim, interest or title of the land sold, get the sale deed declared as null and void through a local prudent lawyer.


Adv K Rajasekharan
(Expert) 17 November 2022

If the property is ancestral and the daughter has acquired right on it by 2005 amendment, the later purchase and subsequent possession for 15 years by him have no much value. The possession is not adverse possession.

Her right will override his right over the property. But the genuine purchaser can claim compensation for his investment from the seller of the land if he is genuine buyer and it is practically possible.

---