Adoption

MUKESH
(Querist) 09 July 2020 This query is : Resolved

Hello Sir/ Madam,

I want to know that, my elder brother's 10year old son want to live with us and his parents e.i. My Elder Brother & Bhabhi is ready to give their son to us.
So what is the procedure for that and if we keep him with us without adoption paper work so if they ask their son back in future let say after 5 year what will happen.

You are requested to kindly advice to deel with this.

Thanks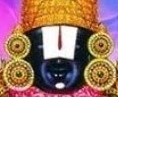 kavksatyanarayana
(Expert) 09 July 2020

If you wish to adopt their son, then it is better to register the Adoption Deed to be executed by you, your wife, and your brother and his wife. If you are Hindu, do it under Religious and your customs in an endowment temple and ask the temple authorities to give a certificate to that effect.

Dr J C Vashista
(Expert) 10 July 2020

@ Mukesh,
The adoption is irrevokable and permanent, which can not be cancelled at the sweet will of natural parents i.e., your brother and his wife.
Adoption is a legal process before and after registration of adoption deed.



Dr J C Vashista
(Expert) 10 July 2020

What is the intension of adoptive and natural parents ?
What is your concern / locus standi and problem?
Prima facie you are attempting to give examination to the experts.

Rajendra K Goyal
(Expert) 10 July 2020

You asked:
I want to know that, my elder brother's 10year old son want to live with us and his parents e.i. My Elder Brother & Bhabhi is ready to give their son to us.
Reply:
You can adopt the child, through registered adoption deed. CARA has specified following eligibility for such adoption.

Eligibility criteria for prospective adoptive parents
1. The prospective adoptive parents shall be physically, mentally and emotionally stable, financially capable and shall not have any life threatening medical condition.
2. Any prospective adoptive parents, irrespective of his marital status and whether or not he has biological son or daughter, can adopt a child subject to following, namely:-
a. the consent of both the spouses for the adoption shall be required, in case of a married couple;
b. a single female can adopt a child of any gender;
c. a single male shall not be eligible to adopt a girl child;
3. No child shall be given in adoption to a couple unless they have at least two years of stable marital relationship.
4. The age of prospective adoptive parents, as on the date of registration, shall be counted for deciding the eligibility and the eligibility of prospective adoptive parents to apply for children of different age groups shall be as under:-

For Age of child above 8 years, Maximum composite age of prospective adoptive parents (couple)should be 110 years.


5. In case of couple, the composite age of the prospective adoptive parents shall be counted.
6. The minimum age difference between the child and either of the prospective adoptive parents shall not be less than twenty-five years.
7. The age criteria for prospective adoptive parents shall not be applicable in case of relative adoptions and adoption by step-parent.
8. Couples with three or more children shall not be considered for adoption except in case of special need children as defined in sub-regulation (21) of regulation 2, hard to place children as mentioned in regulation 50 and in case of relative adoption and adoption by step-parent.



Rajendra K Goyal
(Expert) 10 July 2020

You said:
So what is the procedure for that and if we keep him with us without adoption paper work so if they ask their son back in future let say after 5 year what will happen.

Reply:

If you want to keep him with you without adoption, there would be no legal hurdle till his parents lodge some complaint against you in police. In case there is no legal adoption, they can call back the child to them at any time, you would not be having any claim.



P. Venu
(Expert) 10 July 2020

I am afraid the suggestions from Mr. Goyal is relevant in the case of adoption of orphans, not to the facts of the case.
Provisions of Section 6 of the Hindu Adoption and Maintenance Act.1956 prescribes the following requisites for a valid adoption:
6. Requisites of a valid adoption
No adoption shall be valid unless-
(i) the person adopting has the capacity, and also the right, to take in adoption;
(ii) the person giving in adoption has the capacity to do so;
(iii) the person adopted is capable of being taken in adoption; and
(iv) the adoption is made in compliance with the other conditions mentioned in this Chapter.
The said Act nowhere mandates the execution of adoption deed. The provisions of Section are in a different context; it is only an incidental provision:
16. Presumption as to registered documents relating to adoption
Whenever any document registered under any law for the time being in force is produced before any court purporting to record an adoption made and is signed by the person giving and the person taking the child in adoption, the court shall presume that the adoption has been made in compliance with the provisions of this Act unless and until it is disproved.

The essentials of a valid adoption has been discussed by the Supreme Court in Madhusudan Das vs Smt. Narayanibai (Deceased) AIR 1983 SC 114, 1982 (2) SCALE 1083, (1983) 1 SCC 35, 1983 1 SCR 851, 1983 (15) UJ 25 SC :
"20. For a valid adoption, the physical act of giving and taking is an essential requisite, a ceremony imperative in all adoptions, whatever the caste. And this requisite is satisfied in its essence only by the actual delivery and acceptance of the boy, even though there exists an expression of consent or an executed deed of adoption. Shoshinath v. Krishnasunder [1881] L.R. 7 I.A. 250 In Lakshman Singh v. Smt. Rupkanwar this Court briefly stated the law thus :
Under the Hindu Law, whether among the regenerate caste or among Sudras, there cannot be a valid adoption unless the adoptive boy is transferred from one family to another and that can be done only by the ceremony of giving and taking. The object of the corporeal giving and receiving in adoption is obviously to secure due publicity. To achieve this object it is essential to have a formal ceremony. No particular form is prescribed for the ceremony, but the law requires that the natural parent shall hand over the adoptive boy and the adoptive parent shall receive him. The nature of the ceremony may vary depending upon the circumstances of each case. But a ceremony there shall be, and giving and taking shall be part of it.
In some cases, to complete the adoption a "datta homam" has been considered necessary, but in the case of the twice-born classes no such ceremony is needed if the adopted boy belongs to the same gotra as the adoptive father. Bal Gangadhar Tilak v. Shriniwas Pandit [1915] L.R. 42 I.A. 135. In the present case, the appellant has pleaded the custom of his community that the act of giving and taking suffices to effect a valid adoption, and nothing has been shown to us to indicate that the further ceremony of "datta homam" was necessary."


---