Acp threatening me for loan settlement

Querist : Anonymous (Querist) 28 January 2023 This query is : Resolved

I borrowed Rs.3 lakhs from a person on october 2021. I repaid Rs.22,500 as of date. I m unable to settle the money and the person started to threaten me and sent vulgar sms to my whatsapp. I filed a police complaint on him for speaking vulgar words about my wife. Police called me to asst commissioner office for enquiry. The opposite party used his influence and threatened me using ACP. ACP told to settle the money within one week. He used filthy language against me. He threatened me to settle money. I told I don't have any souce to repay. I told monthly 10000 I can repay. He shouted at me he will put FIR and remand me. I asked two days time and came out of police station. I want to complaint against ACP to Commissioner of police. Can you please guide me legally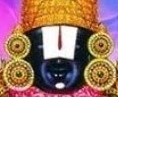 kavksatyanarayana
(Expert) 28 January 2023

You have taken the money and not repaid it for whatever reasons. The lender cannot send vulgar msgs. So you consult a local lawyer and discuss all things for further guidance.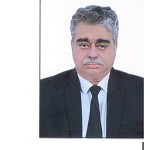 Sudhir Kumar, Advocate

(Expert) 29 January 2023

omplaint to the DGP.


In case it is UT then can complaint ot the CVC also. In cae fo state Police State vigilance bureau can be approached.

Also you can file write "quo warranto" whereby High Court can ask any Govt servant to justify legal sanction behind his action.

P. Venu
(Expert) 30 January 2023

Whatever the reason, the action on the part of the ACP amounts to abuse of power. You can take up the issue with the higher authorities and also, the Police Complaints Authority, if functional in your State.

Querist : Anonymous (Querist) 30 January 2023

Thank you for your valuable suggestions sir
---