about cross -in-examination in criminal trial.

rahul
(Querist) 30 September 2008 This query is : Resolved

whether cross in examination can be reopened in the matter of section 138 of N.I.Act?

SHEKHAR MISHRA
(Expert) 30 September 2008

Kindly make your query clear.

Shyam Ji Srivastava
(Expert) 30 September 2008

In Sec 138 of Negotiable Instrument Act there is no provision for reopening of cross examination however it depends upon case to case.

Srinivas.B.S.S.T
(Expert) 01 October 2008

Section 311 of Cr. P. C sir. it empowers you to recall the witness and you can file it any time before the judgment provided you have a strong point to explain the reason.

K.C.Suresh
(Expert) 01 October 2008

tHERE IS NOTHING SPECIAL TO 138 RAHUL. Cr.P.C IS APPLICABLE TO THE TRIAL. SO IF YOU WANT TO RECALL THE WITMNESS FILE A PETITIONE U/S 311 Cr.P.C AND CONVINCE THE COURT THE NEED AND REQUIREMENT FOR THE SAME. THE COURT MAY PARMIT YOU TO RECALL THE WITNES AND CROSS EXAMINE ON THE POINT WHICH YOU ASKED FOR. YOU ARE CONFINED TO THAT SPECIFIC PURPOSE.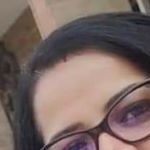 RAKHI BUDHIRAJA ADVOCATE
(Expert) 01 October 2008

I do agree with Mr. Srinivas.B.S.S.T. & K.C.Suresh

ARVIND JAIN
(Expert) 01 October 2008

COURT MAY ALLOW 311 APPLICATION ON STRONG GROUND.

sanjay kumar patibandla
(Expert) 01 October 2008

Yes you can. Entire trail has to be conducted as per Cr.P.C. Better to file an application u/s 311 of Cr.P.C to recall the witness for cross examination.

salilkumarp
(Expert) 02 October 2008

As per sec 311 crpc, evidence can be reopened, At any stage provided sufficient reason is shown.
In NI Act, there need not be any specific provision for reopening, as the trial is conducted according to the provisions of crpc and sec 311 specifically provides for reopening the closed evidence at any stage, before the pronouncement of judgement, on furnishing sufficient reasons.so all you you have to do is to file a petition u/s 311 crpc.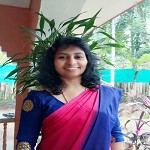 Adv.Shine Thomas
(Expert) 02 October 2008

In every case, the closed evidence can be reopened even just before pronouncing judgment.File a 311 petition. There are so many S.C verdicts in this aspects.

SANDEEP GOYAL
(Expert) 03 October 2008

yes, if the concerned magistrate thinks fit in that case then he can allow to reopened the cross exam. other you can file an application u/s 311 of Cr.p.c.

SANDEEP K. GOYAL
Advocate
Mumbai

SANJAY DIXIT
(Expert) 05 October 2008

Not mere sufficient facts in the querry.
Still my learned friends tried their best.

I again appeal from all the hon'ble members and res'ble guests that please provide the full facts in the first instance.
---
You need to be the querist or approved LAWyersclub expert to take part in this query .