A BLIND ADVOCATE FROM GUNTUR -WANTS TO BECOME A MAGISTRATE

PJANARDHANA REDDY
(Querist) 18 October 2009 This query is : Resolved

eligibility of a blind person as magistrate

Category : Civil Law | This query is : resolved


author : Varahala Swami

Posted On
30 May 2008


I, As a blind person, recently completed LL.b. And I have enrolled as an Advocate in A.P. Bar (guntur).

I would like to become a Magistrate.
Can blind persons be eligible for Magistrates?



Expert : KOTRESH M G

Posted On
30 May 2008



Thank the Contributor

A very good question. It should be possible,
but a magistrate performs lot of investigation into documents, articles and is required to identify people, well will you be able to do that.



Expert : R.S.Rajesh

Posted On
31 May 2008



Thank the Contributor

The elgiblity criteria in the A.P. Judicial Services has to be verified and since you are an Advocate , please go through the same with the necessery assistance.If you are otherwise qualified and the blindness is not a disabling factor as per the eligiblity criterai , you can try for the same since you are allready a member of the Bar.

The matter requires to be examined in the light of the above observations.


Previous
Next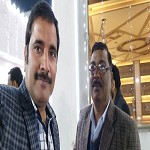 Sarvesh Kumar Sharma Advocate
(Expert) 18 October 2009

????????????????????????????????????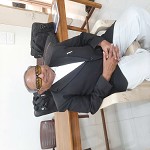 Adinath@Avinash Patil
(Expert) 18 October 2009

WHETHER IT IS POSSIBLE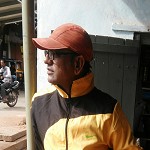 adv. rajeev ( rajoo )
(Expert) 19 October 2009

I think he cannot.

Guest (Expert) 19 October 2009

During the last year's recruitment, a visually handicapped person from (I think it's Erode District, T.N.) was appointed as a Magistrate (Most probably, he would have finished his training by now). I have read an article about him in a magazine.

So, visual disability is not a barrier for such appointments.

R.R. KRISHNAA
(Expert) 19 October 2009

TN gets first blind judicial officer:

CHENNAI/COIMBATORE: T Chakkaravarthy lost his vision when he was a toddler, but he never lost sight of his dream. On June 1, he created a judicial history by probably becoming the first visually impaired judicial officer in Tamil Nadu to hold court.

In March 2009, when the Tamil Nadu Public Service Commission (TNPSC) included him in the list of 180-odd candidates for the subordinate judiciary, Chakkaravarthy's 17-year dream to enter the judicial service was realised. Born at Thimiri village near Arcot in Vellore district, this 41-year-old lost his eye sight at four, when he was down with small pox. He is now the proud occupant of III additional district munsif's chair in Coimbatore.

On his first independent day in court on Monday, Chakkaravarthy heard cases on his own. Though he said he had struggled a lot to reach the position, and indicated that he might require the services of an assistant, he did not wish to elaborate on that. He said that being a judicial officer he would require permission from the High Court Registry to speak about himself and other related issues. Perhaps to assist him in his work,chakkaravarthy's wife Thilaka is studying LLB now.

"This candidate did not require any special arrangements during his training and induction programme," said S Vimala, district judge and former director of the Tamil Nadu State Judicial Academy. Noting that Chakkaravarthy had cleared all requirements before his selection, Vimala said chief justice HL Gokhale met him during the induction training and assured him of the higher judiciary's all moral support to him.

The issue of visually impaired persons seeking to break into the judiciary is not new in Tamil Nadu. In 2003, authorities rejected a visually disabled candidate's application for a subordinate judiciary post. He had to file a writ petition seeking a direction to the authorities to permit him to write the examination. Though he managed to be short-listed from out of thousands of aspirants, the candidate stumbled at the interview stage, said a jurist who argued for the candidate.

The case, however, had triggered a serious debate on the issue, with questions such as what is handicap?' Referring to the half a dozen outstation judges, who were on transfer from other states, the jurist had argued that language was a barrier/handicap to those judges, and that they had to take the help of either a co-judge or the court staff for translation or interpretation.

When the bench, headed by justice Jayasimha Babu, asked as to how would the disabled person look into the eyes of the accused and assess the demeanour, the jurist argued that it was an old technique as "looks are deceptive nowadays." The bench relented finally and allowed him to write the examinations.

The jurist had also to point out the fact that justice Zakeria Mohammed Zak Yacoob became judge of the Constitutional Court of South Africa despite his blindness. In West Bengal, Sadhan Gupta was made advocate general in 1986-87 though he too was visually impaired.

The district munsif only needs to listen to chief examination and cross-examination before dictating his verdict to a steno, he said.



PJANARDHANA REDDY
(Querist) 19 October 2009

THANKS KRISHNA,
IN THIS CONNECTION I WISH TO SHARE ALL THAT,HE PUT A PIL IN H.C AND WRITTEN EXAM,BUT NOT SUCCEEDED.

HE IS HAVING FANTASTIC SKILL OF READING COMPUTER SCREEN WITH A LOUD SOFTWARE.

HIS PHONE NO. O0863 2253998

Sachin Bhatia
(Expert) 19 October 2009

I think a blind cannot eligible for Magistrates.

Raj Kumar Makkad
(Expert) 20 October 2009

The opinion of Sachin is perfect.

Arvind Singh Chauhan
(Expert) 20 October 2009

Sir,
It depends on the eligibility criteria adopted by such public service commission. If it requires high level medical standard then blind person can not be a magistrate. If there is, special recruitment created by govt,then it is another situation.
If we look the constitutional aspect of the problem then question emerged that, why he can't, if Blind person can be an I.A.S.

PJANARDHANA REDDY
(Querist) 20 October 2009

THANKS, 4D G8 SUGGESTION
---
You need to be the querist or approved LAWyersclub expert to take part in this query .